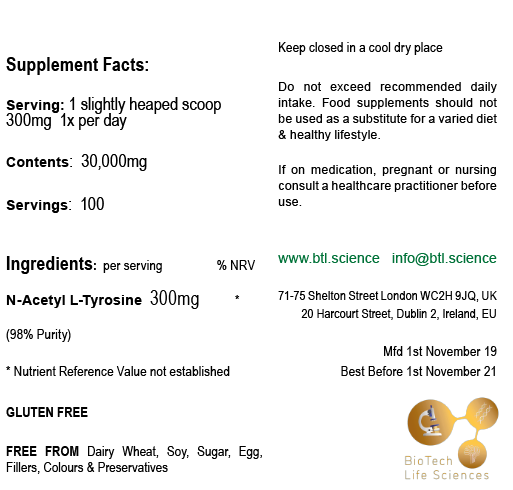 1 Serving Per Day = 300mg
Total Servings = 100 Powder (3+ month supply)
The ingredients in this formula have been chosen by our in-house researcher for their high-quality properites.
We are a member of the Health Foods and Manufacturer's Association (HFMA) which is an authoritative voice of the natural health industry which requires us to undergo extensive approval from a 3rd party regulator.
This product is Vegan and has Zero GMOs.
High-Quality N-Acetyl L-Tyrosine Powder 98% Purity
Powder-Form = Easy To Consume in Drink or Food
Gluten-Free, Vegan and Allergy Friendly
100% Natural and Non-GMO
3+ Month Supply