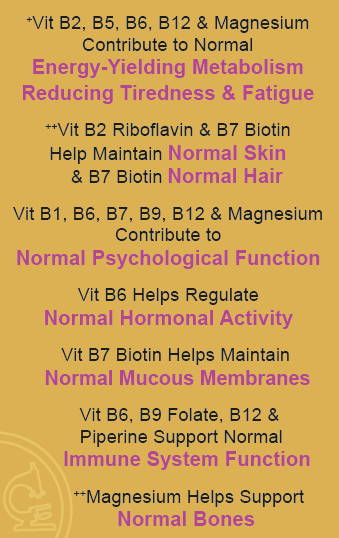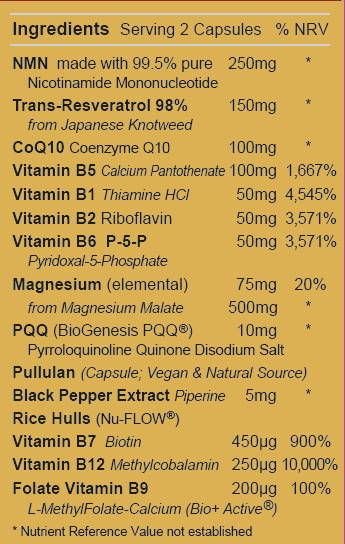 1 Serving = 2 Capsules
90 Vegan Capsules = 45 Servings
Women looking for hair, skin & bones support.
The ingredients in this formula have been chosen by our in-house researcher for their hair, skin and bones supporting properties.
We are a member of the Health Foods and Manufacturer's Association (HFMA) which is an authoritative voice of the natural health industry.
This product is Vegan and has Zero GMOs.
---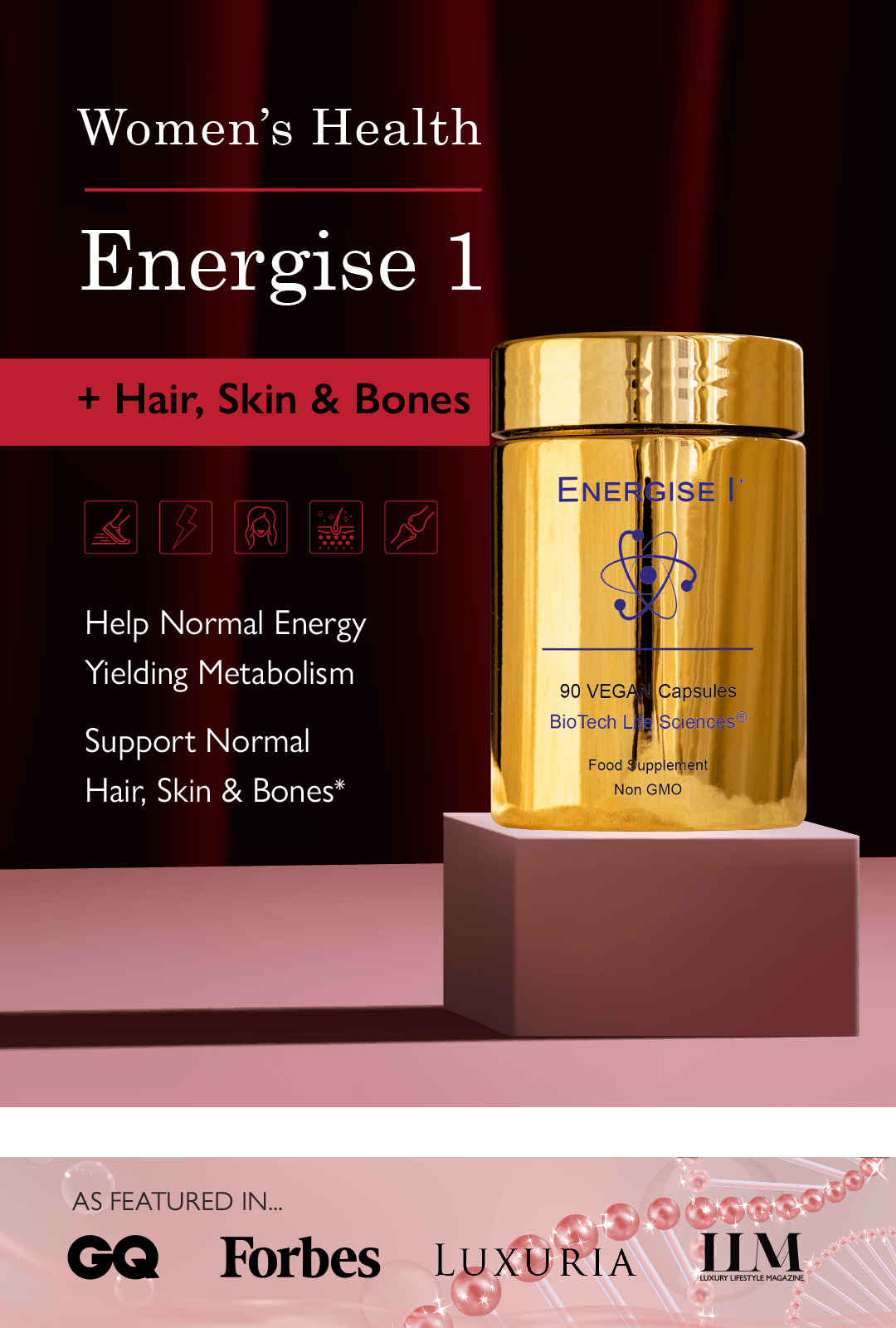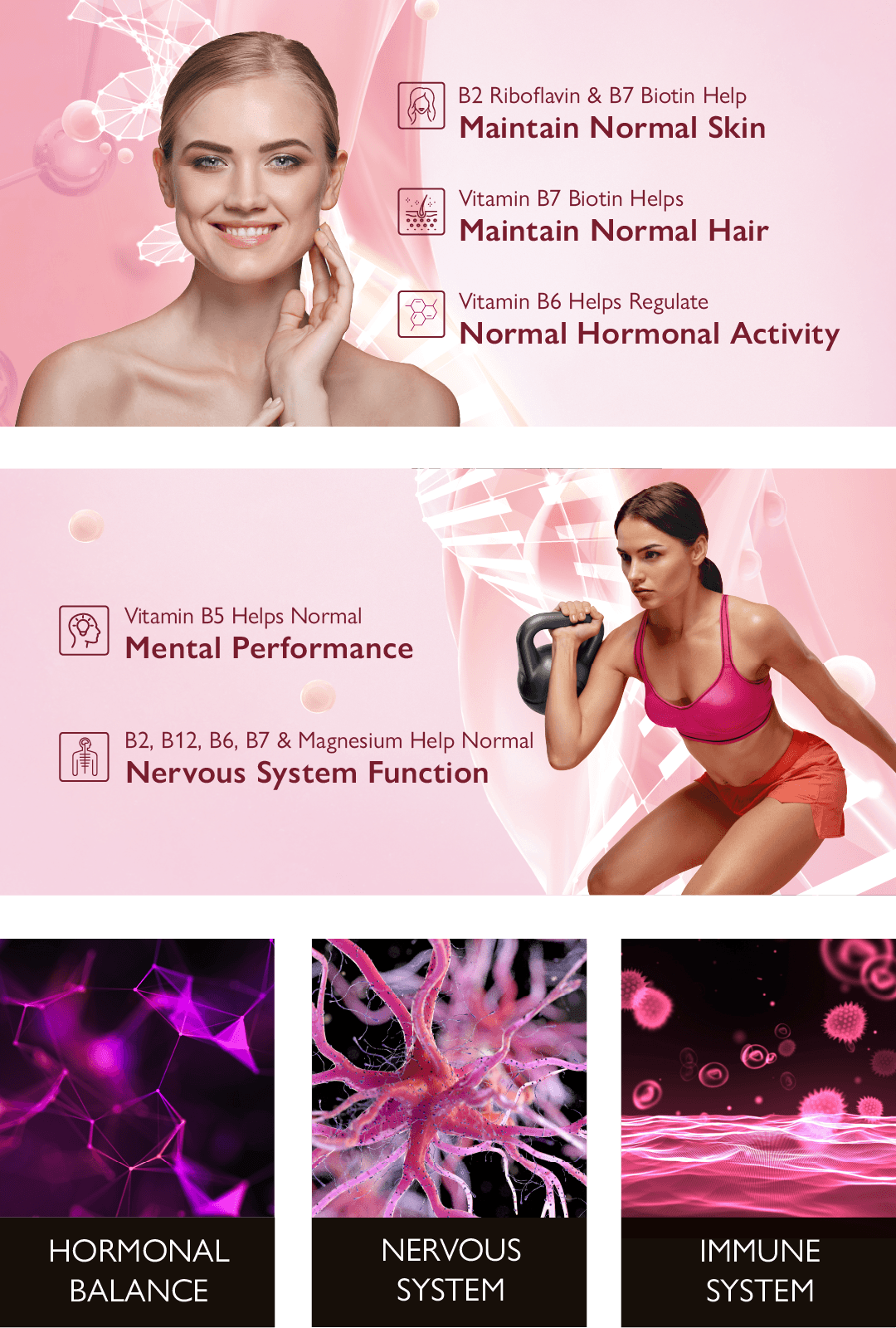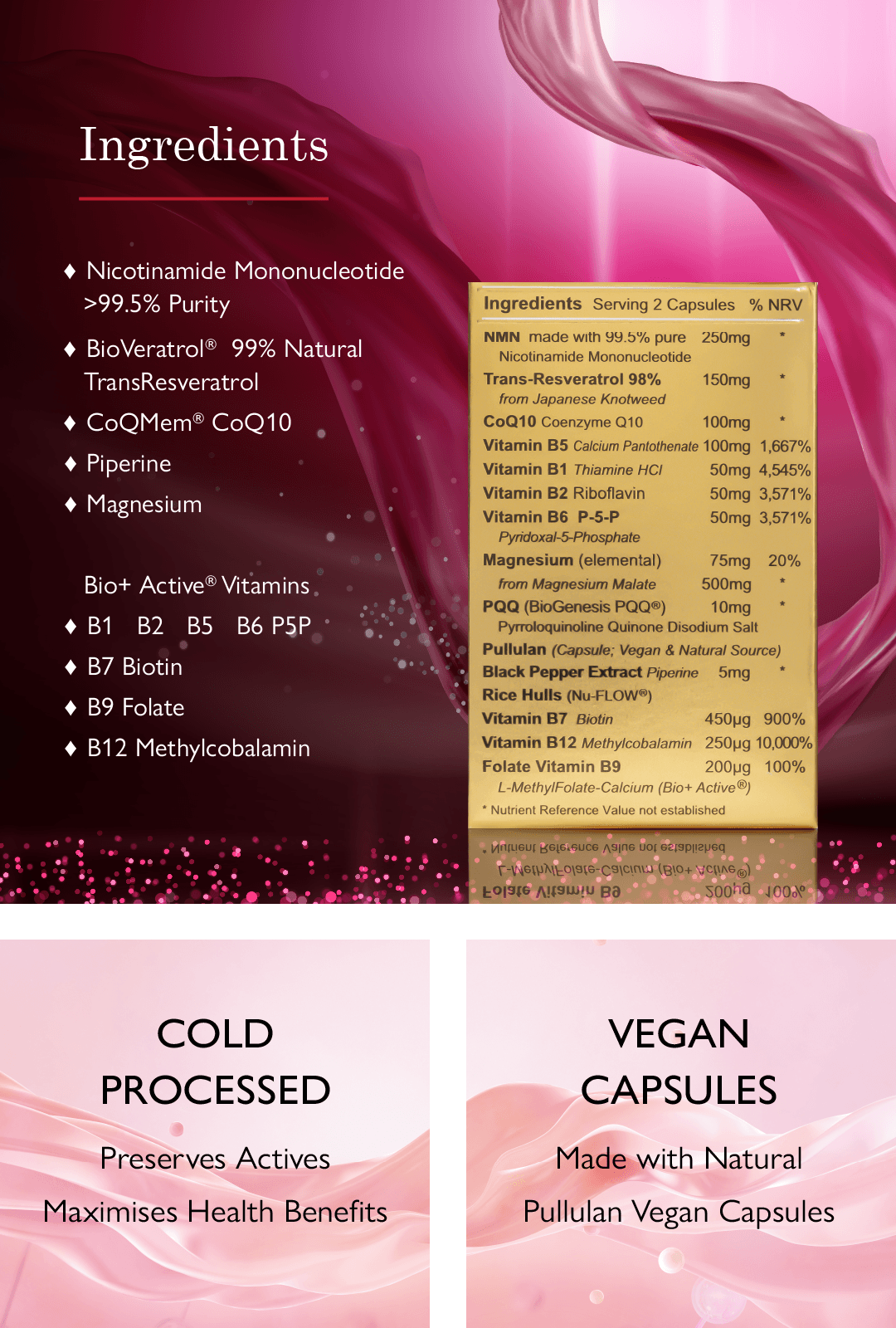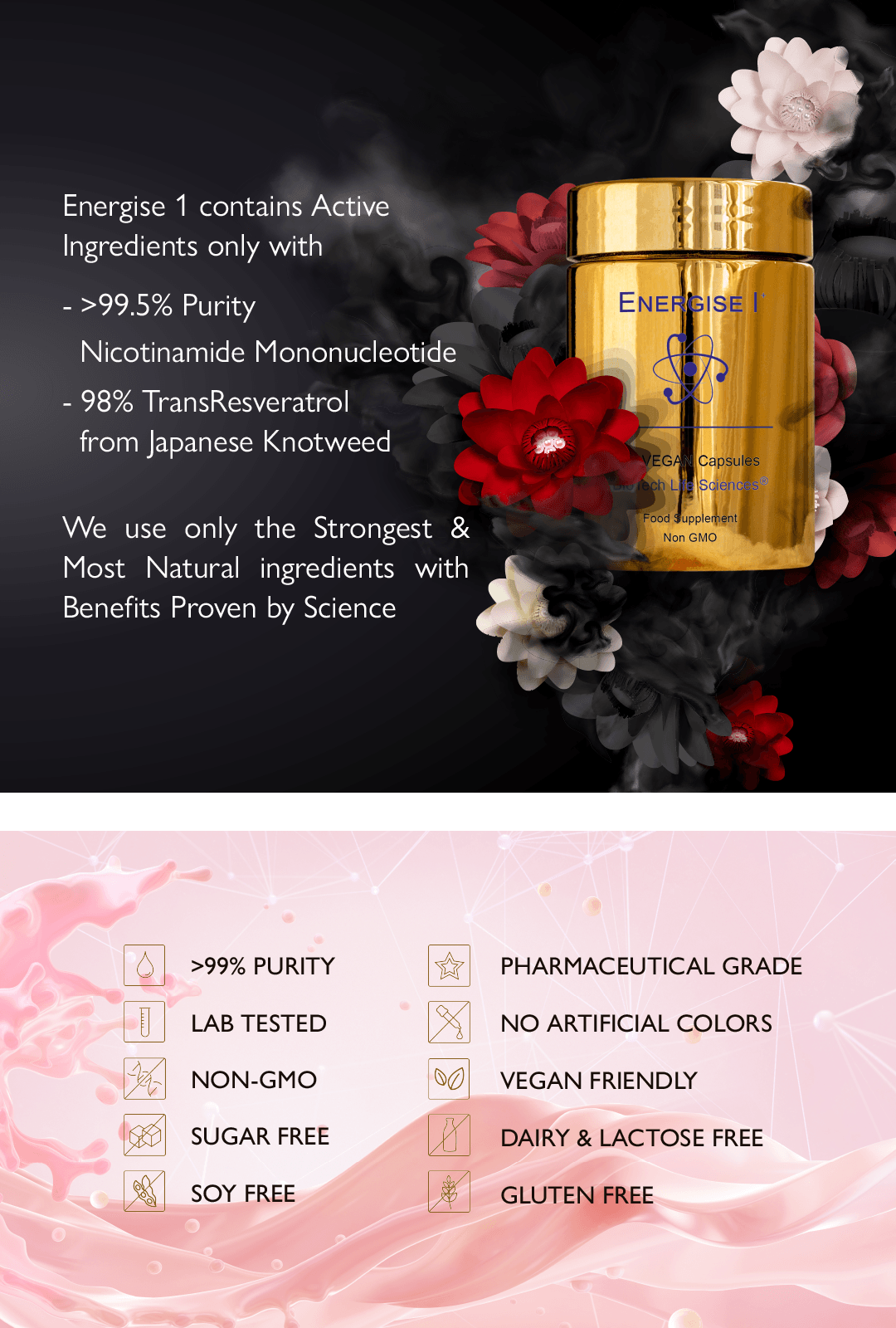 To early to tell
I don't think NMN & NAD work overnight, realisticly. I'd like several months, before giving an honest review.
Perfect ingredients
I have been using anti aging supplements for almost 20 years , not realy for anti aging skin wise but vital organs . I understand from experience that alot of products are fake and does not reflect what is written on the label but your products are astonishing well prepared and have excellent combination with real well being feeling. Thanks for thinking out of the box in a way that you came up with such products.
Great products and customer service
Have had nothing but great experiences
Energy Booster
It is simply unbelievable how good you feel after just taking two capsules, even after a single dose. My energy level was boosted by this supplement, and I felt the effect right away.
I gave the product to my friends and family members and all of them were amazed at the results and felt the same way as I did.
Also, when I was sick, I increased my dose to two tablets in the morning, and two in the evening, and my condition quickly improved , and I found myself feeling less fatigued as well.