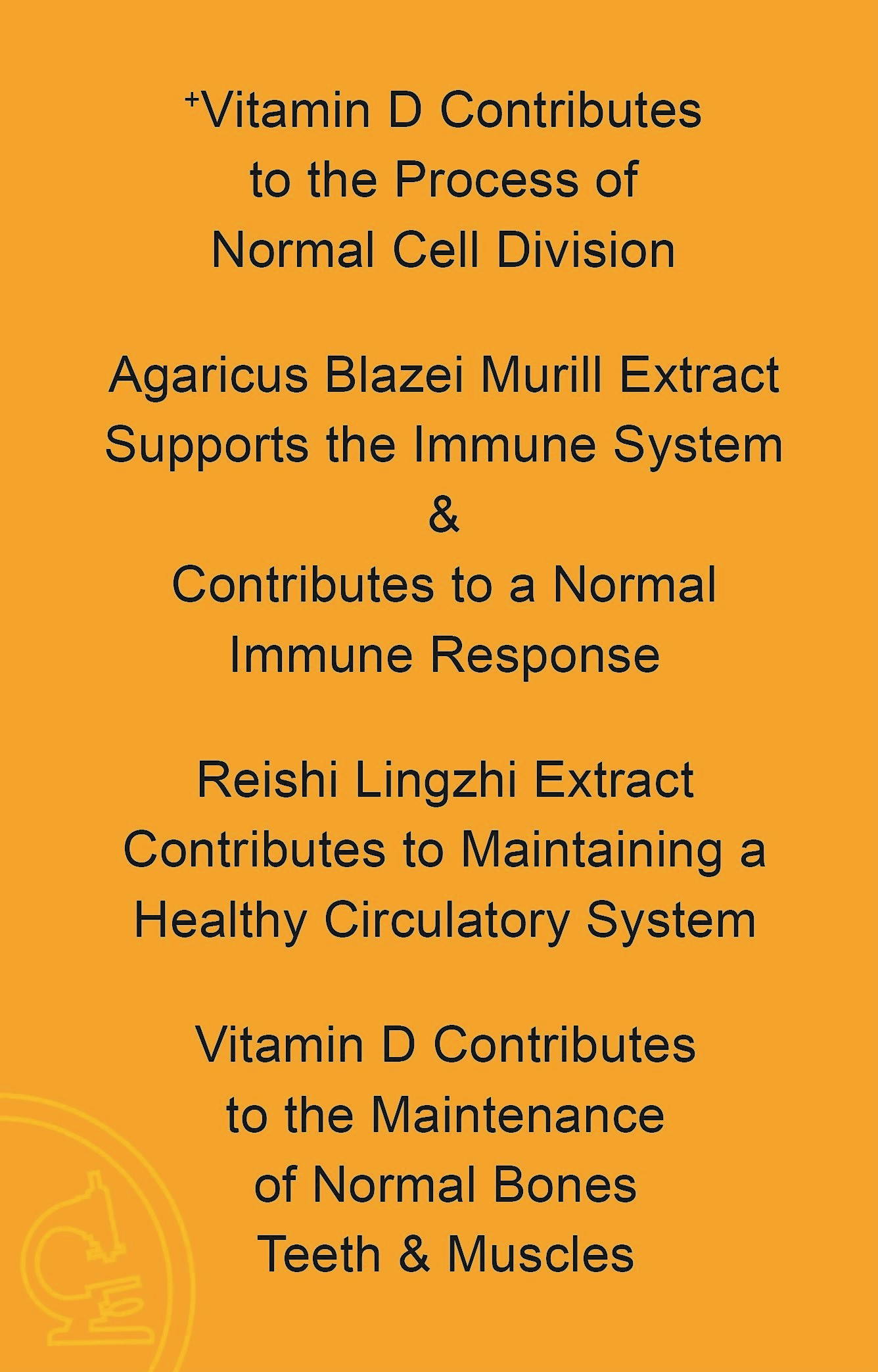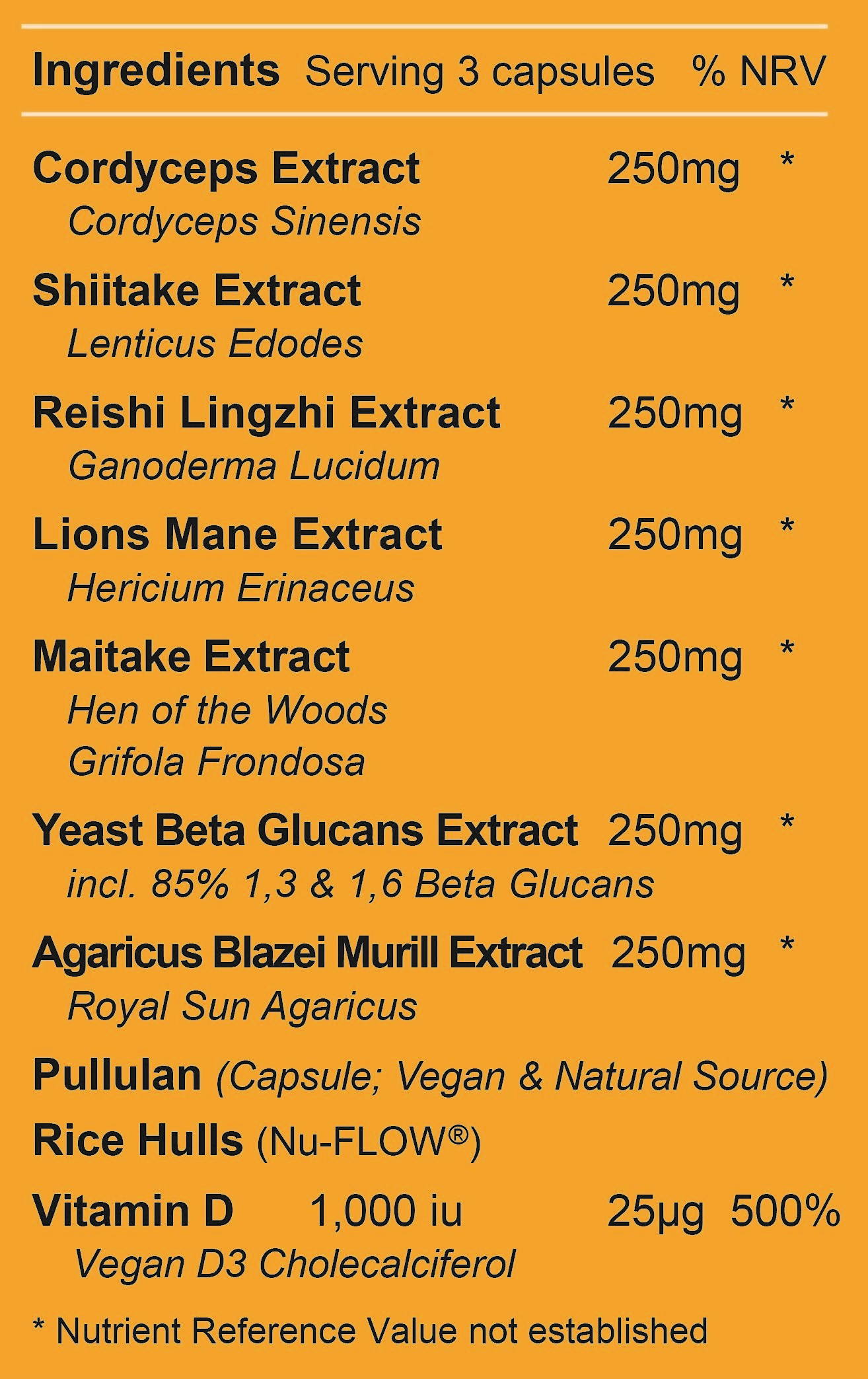 1 Serving Per Day = 3 Capsules
Total Servings = 30 Servings
90 Vegan Capsules
People looking for a powerful herbal formula that contains ingredients such as Ginkgo which protects the body's cells from free radicals and oxidative damage.
The ingredients in this formula have been chosen by our in-house researcher for their anti-oxidant properties.
We are a member of the Health Foods and Manufacturer's Association (HFMA) which is an authoritative voice of the natural health industry which requires us to undergo extensive approval from a 3rd party regulator.
This product is Vegan and has Zero GMOs.
Elderberry Extract - 300mg
Elderberry Extract - 300mg
Sambucus Nigra (Elderberry) is rich in vitamins and minerals and loaded with antioxidants.
May Support the Immune System
Cats Claw Extract - 300mg
Cats Claw (Uncaria Tomentosa) used by the Ashanika Indians for thousands of years originates from the Amazon rain forest is a thick woody vine.
Ginkgo Biloba Leaf Extract - 300mg
Ginkgo Biloba Leaf Extract - 300mg
25% Flavone Glycosides
Ginkgo Biloba is native to China and has been used for centuries for its mental benefits as it contains high levels of phytochemicals such as terpenoids and flavonoids.
It has been shown to contribute to normal blood circulation around the body and support brain performance, mental focus, memory and reactivity.
Ginseng - 200mg
Ginseng is a popular herb that grows in parts of Asia and northern America.
The roots of ginseng plants have been used for centuries in China, Korea and other Asian countries.
We have included Panax Korean Ginseng which provides 80% Ginsenosides.
Ginsenosides are the most potent active ingredients in ginseng which contributes to physical and mental well-being and supports energetic alertness
Korean (panax) ginseng supports and contributes to the body's natural defences and the immune system
Natural, mild stimulant for the mind and body
Boswellia Serrata - 200mg
Boswellia Serrata Extract = 200mg
providing Boswellic Acids = 130mg
Also known as Indian Frankincense, providing 130mg of Boswellic Acids.
Legislation prohibits us from talking about herbs and their applications, however, there is a wealth of information available online about the uses of these over many years.
Green Coffee Bean Extract = 200mg
Chlorogenic Acid= 100mg
Green coffee beans are coffee seeds (beans) of Coffea fruits that have not yet been roasted.
When green coffee beans are roasted, the process reduces amounts of the chemical chlorogenic acid within them.
Therefore, green coffee beans have a higher level of chlorogenic acid compared to regular, roasted coffee beans.
Naringin Citrus BioFlavonoid from Grapefruit (Citrus Paradisi) - 200mg
Ashwaghanda - 100mg
Ashwaghanda (Withania somnifera) is a staple herb used in Ayurveda, also known as Indian Ginseng or Winter Cherry.
It is organically grown in India and is only extracted from the Ashwaghanda root, never the leaves. The reason for this is that the root is the primary part of the plant used in Ayurveda.
Garlic Extract - 100mg
Allicin - 10,000μg
Benefits of Garlic
Contributes to the maintenance of normal heart health and circulation
Great supplement
It has been a total game-changer for me! Feeling good and calm has never been easier. It helps me relax and supports better sleep, leaving me refreshed and energized. Plus, the added benefits for heart health and fat metabolism are a huge bonus. I highly recommend this supplement for anyone seeking a natural way to reduce stress and embrace a more balanced lifestyle. It's simply pure bliss in a bottle!
Cardio inmune
I'm amazed with the results of the product. Since I made biotech products part of my life I feel so much better, I highly recommend it, I love the fact that everything it's completely natural, my body can tell!
At a certain age, I needed to research rejuvenation and longevity and came to read Prof Sinclair from Harvard. Examination of products led me to Biotech.
For two years, I have taken MNM and regularly other boosters. I have found what I need and am very happy with Biotech's products and services it. A pleasure to write it. J.G. Belgium
An Excellent Supplement
This is a great supplement, noticed a positive difference in my energy within a couple of days. I really appreciate the high quality ingredients and its an easy size pill to take. Will definitely use this brand again, I highly recommend them.
Amazing supplement!
Since I started taking it I feel much more energetic. Also my immune system is stronger! I'll definitely keep taking this supplement.