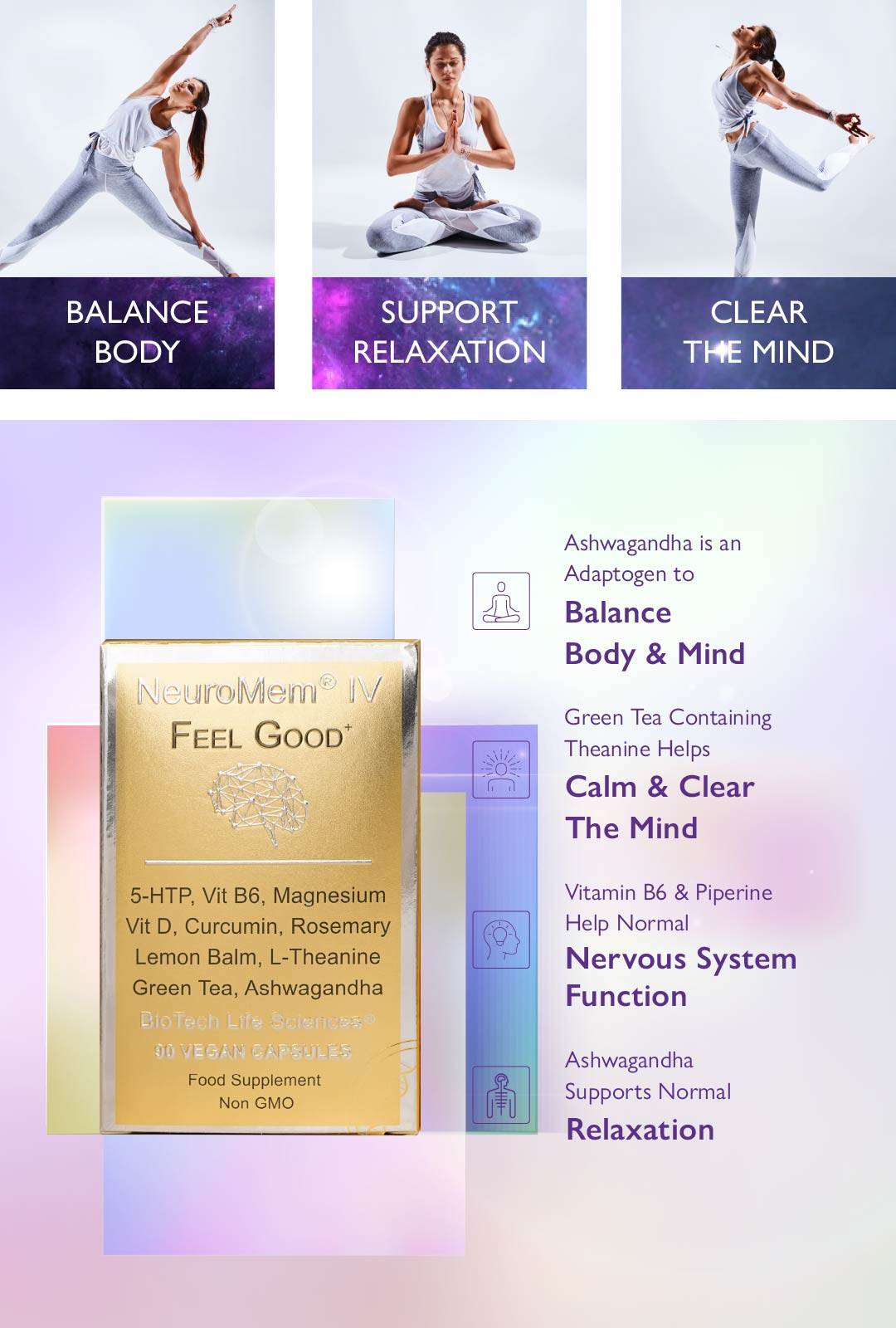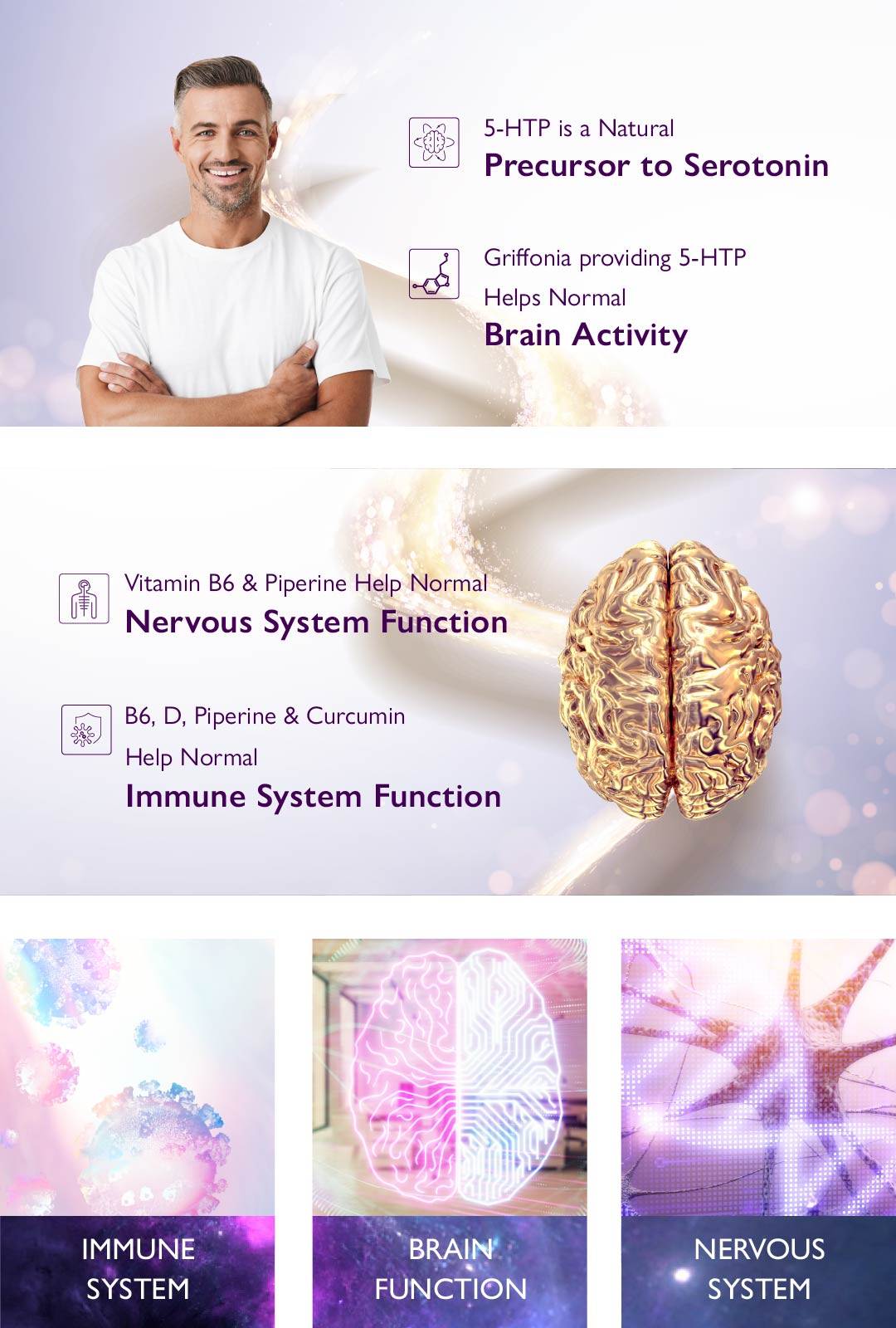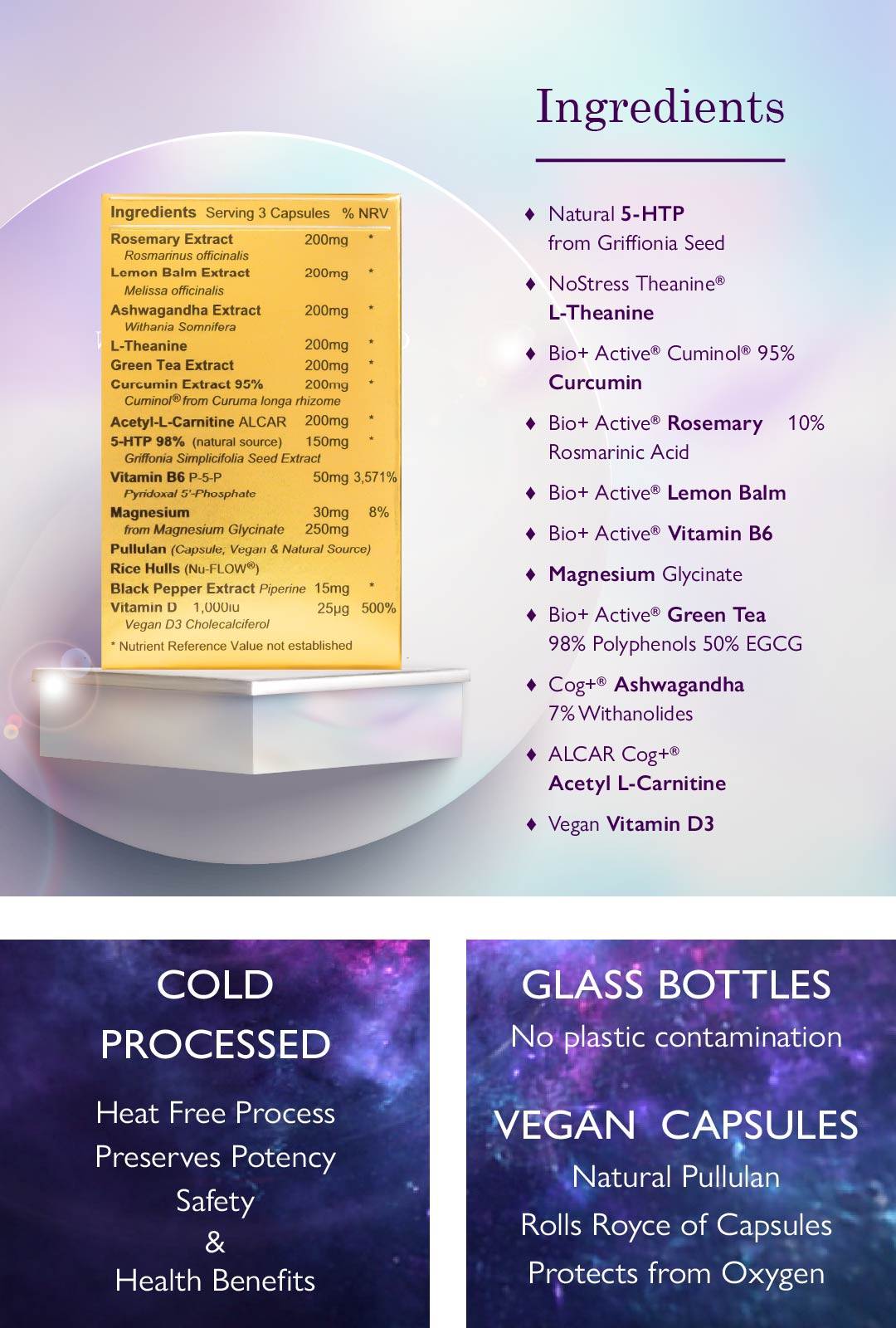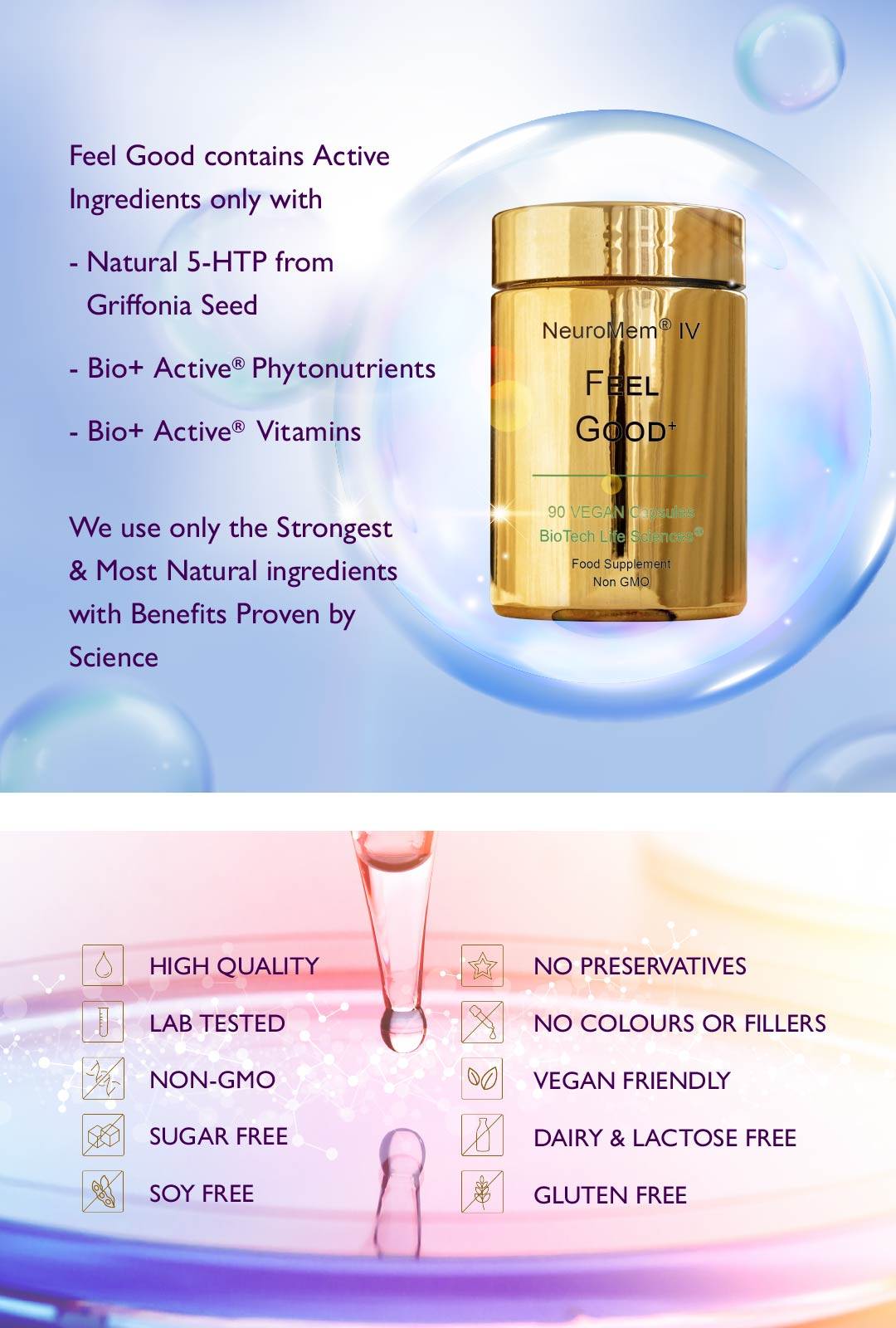 Why Choose NeuroMem Feel Good?
For those looking to support optimal adrenal function naturally with high-strength adrenal concentrate supplementation.
Only supplement to have the key adrenal supporting ingredients in 1 supplement: Rosemary, Lemon Balm, L-Theanine, Green Tea and 5-HTP.
What Are Your Adrenal Glands?
The Adrenal Glands sit on top of each kidney which produce DHEA and Cortisol.
They mainly regulate the body's response to the stresses of life.
Adrenal Glands are also involved in:
Water / Electrolyte Balance
Inflammation Regulation
Blood Sugar Control
With today's modern environment, our Adrenal's are constantly working hard to keep up with every day life.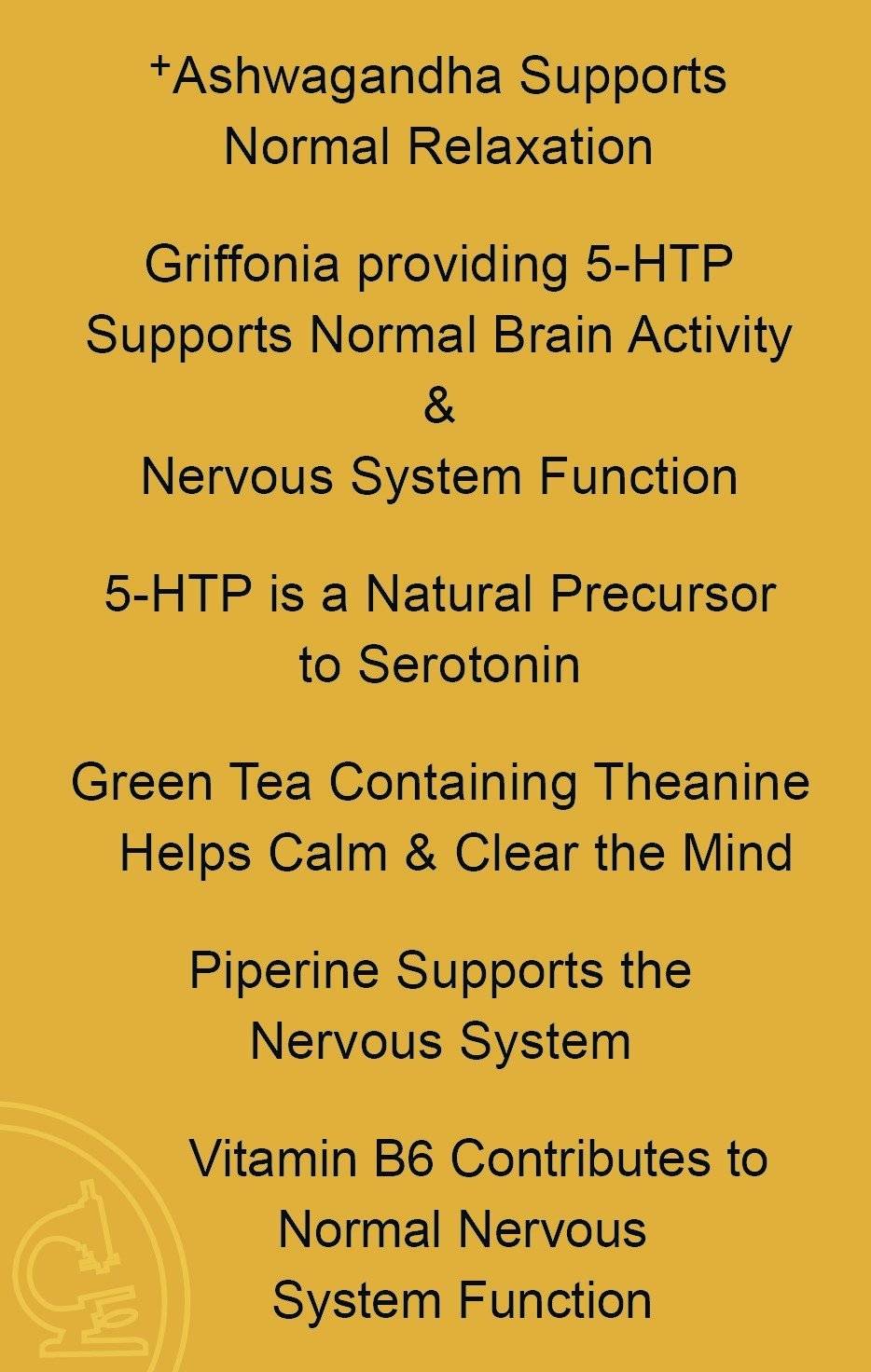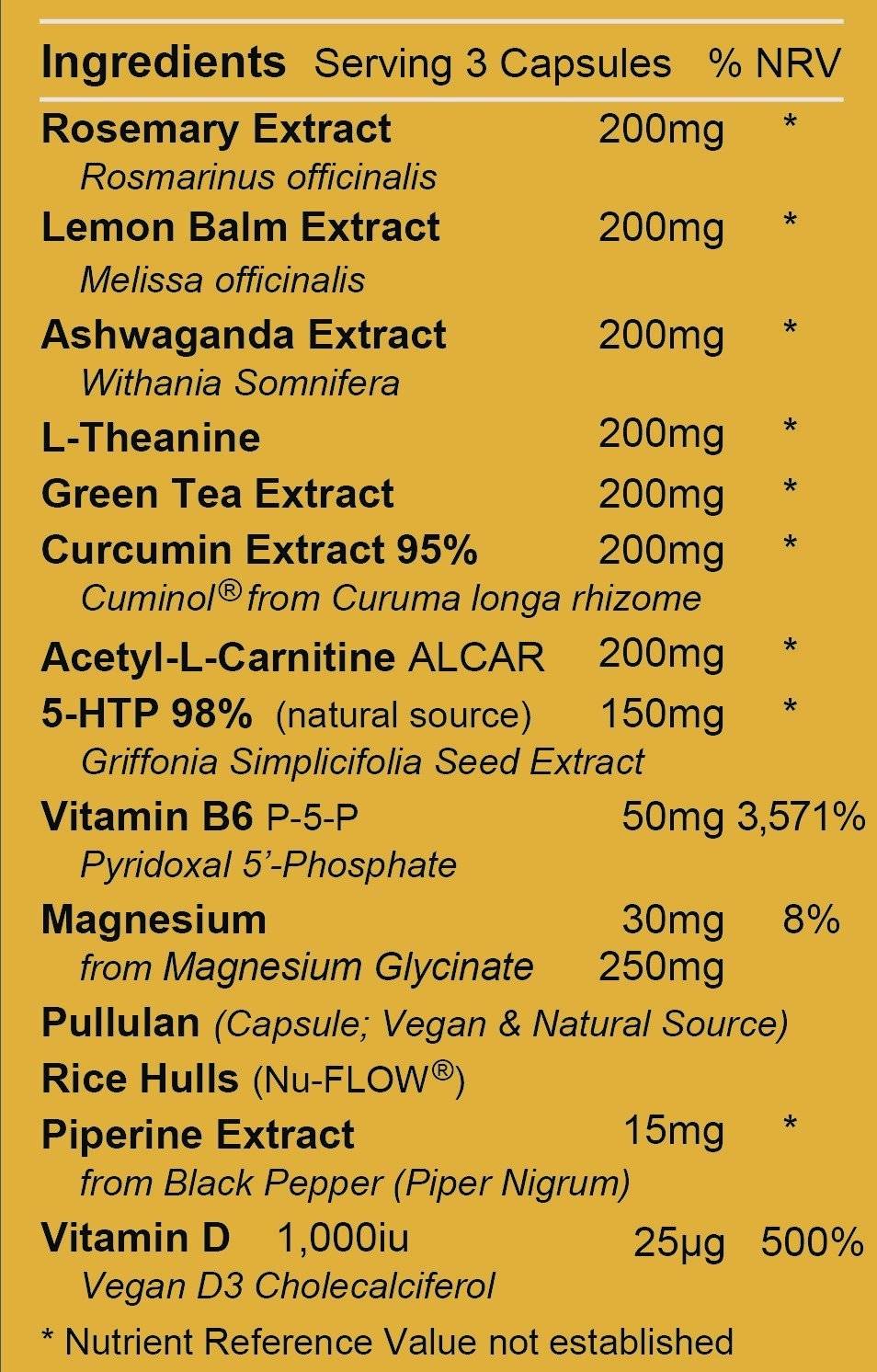 1 Serving Per Day = 3 Capsules
Total Servings = 30
90 Vegan Capsules
Individuals looking to help calm and clear their mind.
The ingredients in this formula have been chosen by our in-house researcher for their calming, relaxing and nervous system-supporting properties.
We are a member of the Health Foods and Manufacturer's Association (HFMA) which is an authoritative voice of the natural health industry.
Natural, Non-GMO and Vegan
This product use Natural ingredients, is Vegan and has Zero GMOs.
It is also Gluten-Free and Free From: Dairy, Wheat, Soy, Egg, Artificial Fillers, Flavours and Colours.
Pullulan Capsules are one of the most advanced capsule formulas due to its:
Anti-fungal Properties
Helping Keep Ingredients Fresher
More Air-Tight Than Other Capsules (Lower Oxygen Permeability)
Many of the ingredients used in supplements are sensitive to oxygen and Pullulan Capsules provide enhanced protection + keep ingredients more stable.
We have used Black Pepper Extract (Piperine) to help increase the bioavailability of the other ingredients we have used in our supplements.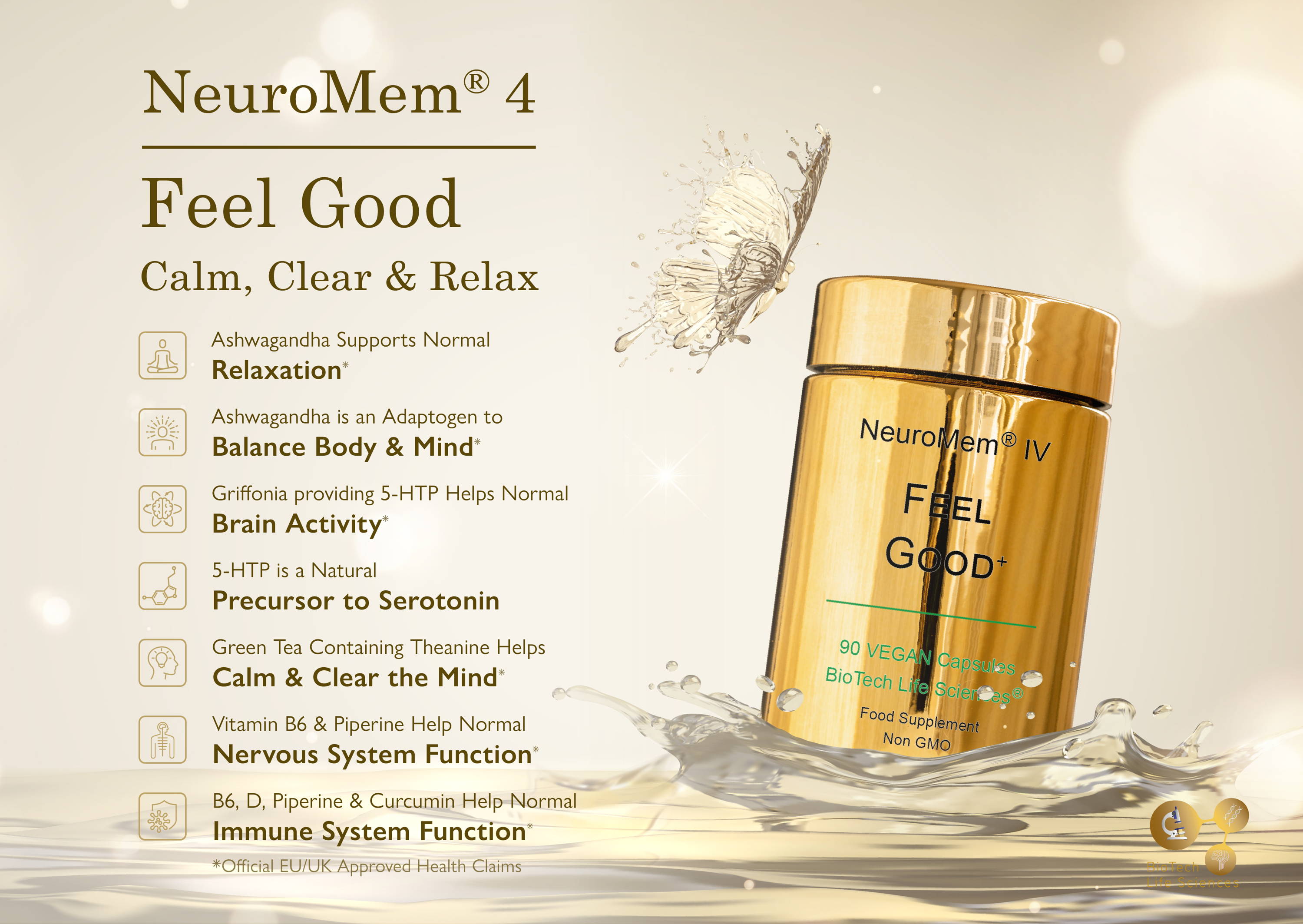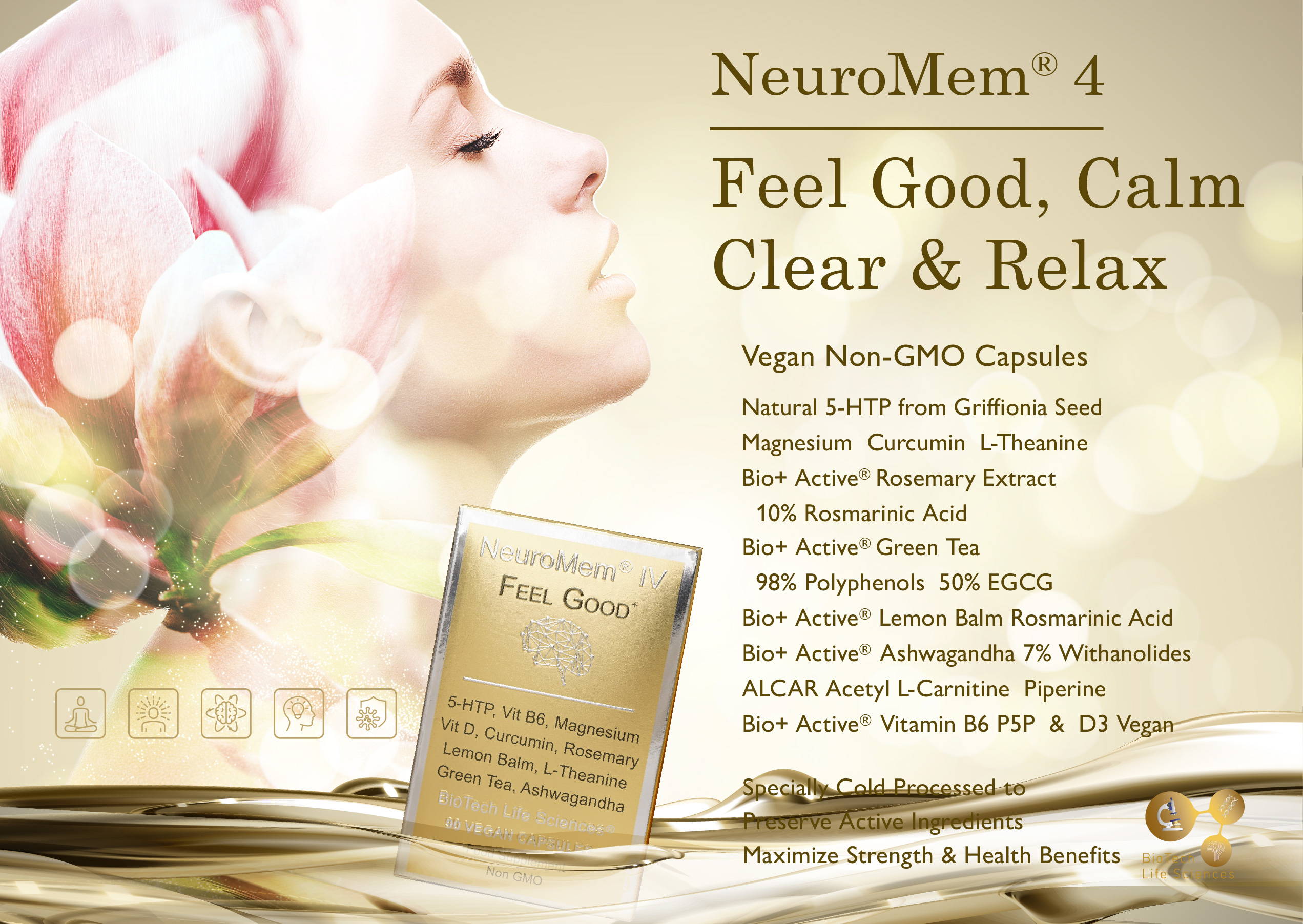 Ashwaghanda - 200mg
Ashwaghanda (Withania somnifera) is a staple herb used in Ayurveda, also known as Indian Ginseng or Winter Cherry.
It is organically grown in India and is only extracted from the Ashwaghanda root, never the leaves. The reason for this is that the root is the primary part of the plant used in Ayurveda.
Lemon Balm Extract - 200mg
Curcumin Extract 95% - 200mg
Curcumin Extract 95% - 200mg
L-Theanine - 200mg
L-Theanine is an amino acid found in green tea which is what gives tea its calming effect.
Green Tea Extract - 200mg
Green Tea Extract contains flavonoids which are natural phytochemicals.
5-HTP - Griffonia - 150mg
5-HTP 98% from Natural Source (Griffonia Simplicifolia Seed Extract) - 150mg
5-HTP is made by the body from the amino acid tryptophan, which is then changed into the neurotransmitter known as serotonin.
It is an isolated nutrient and the building block to your feel good chemical; serotonin.
Acetyl-L-Carnitine (ALCAR) - 250mg
Acetyl-L-Carnitine (ALCAR) - 250mg
ALCAR is created in the body from lysine and methionine which are amino acids.
Carnitine helps transfer fat to mitochondria and is made in the liver and kidneys where it is then stored in the skeletal muscles, heart and brain.
Magnesium Glycinate - 250mg
Magnesium Glycinate- 250mg
Benefits of Magnesium
Magnesium contributes to normal functioning of the nervous system
Magnesium contributes to a reduction of tiredness and fatigue
Magnesium contributes to normal energy-yielding metabolism
Magnesium contributes to normal psychological function
Magnesium has a role in the process of cell division
Vitamin B6 must first be converted into the active compound of Pyridoxal 5-Phosphate (P5P) in the liver.
In the active P5P form, conversion is no longer necessary.
Vitamin B6 Benefits
Contributes the regulation of hormonal activity
Contributes to reduction of tiredness and fatigue, the energy-yielding metabolism, to normal psychological function
Contributes to functioning of the nervous system
Contributes to the normal function of the immune system, to normal homocysteine metabolism and red blood cell formation
Vitamin D3 - 1,000iu
Known as the "Sunshine Vitamin", Vitamin D is crucial for our survival and we have included a Vegan Vitamin D3 Cholecalciferol.
Benefits of Vitamin D3
Vitamin D contributes to the maintenance of normal muscle function
Vitamin D contributes to the maintenance of normal bones & the normal function of the immune system
Ready to give up HRT for this product!
Such a great supplement which is helping with my sleep and less overwhelming feelings.
Great supplement
It has been a total game-changer for me! Feeling good and calm has never been easier. It helps me relax and supports better sleep, leaving me refreshed and energized. Plus, the added benefits for heart health and fat metabolism are a huge bonus. I highly recommend this supplement for anyone seeking a natural way to reduce stress and embrace a more balanced lifestyle. It's simply pure bliss in a bottle!
Cardio inmune
I'm amazed with the results of the product. Since I made biotech products part of my life I feel so much better, I highly recommend it, I love the fact that everything it's completely natural, my body can tell!
At a certain age, I needed to research rejuvenation and longevity and came to read Prof Sinclair from Harvard. Examination of products led me to Biotech.
For two years, I have taken MNM and regularly other boosters. I have found what I need and am very happy with Biotech's products and services it. A pleasure to write it. J.G. Belgium
An Excellent Supplement
This is a great supplement, noticed a positive difference in my energy within a couple of days. I really appreciate the high quality ingredients and its an easy size pill to take. Will definitely use this brand again, I highly recommend them.