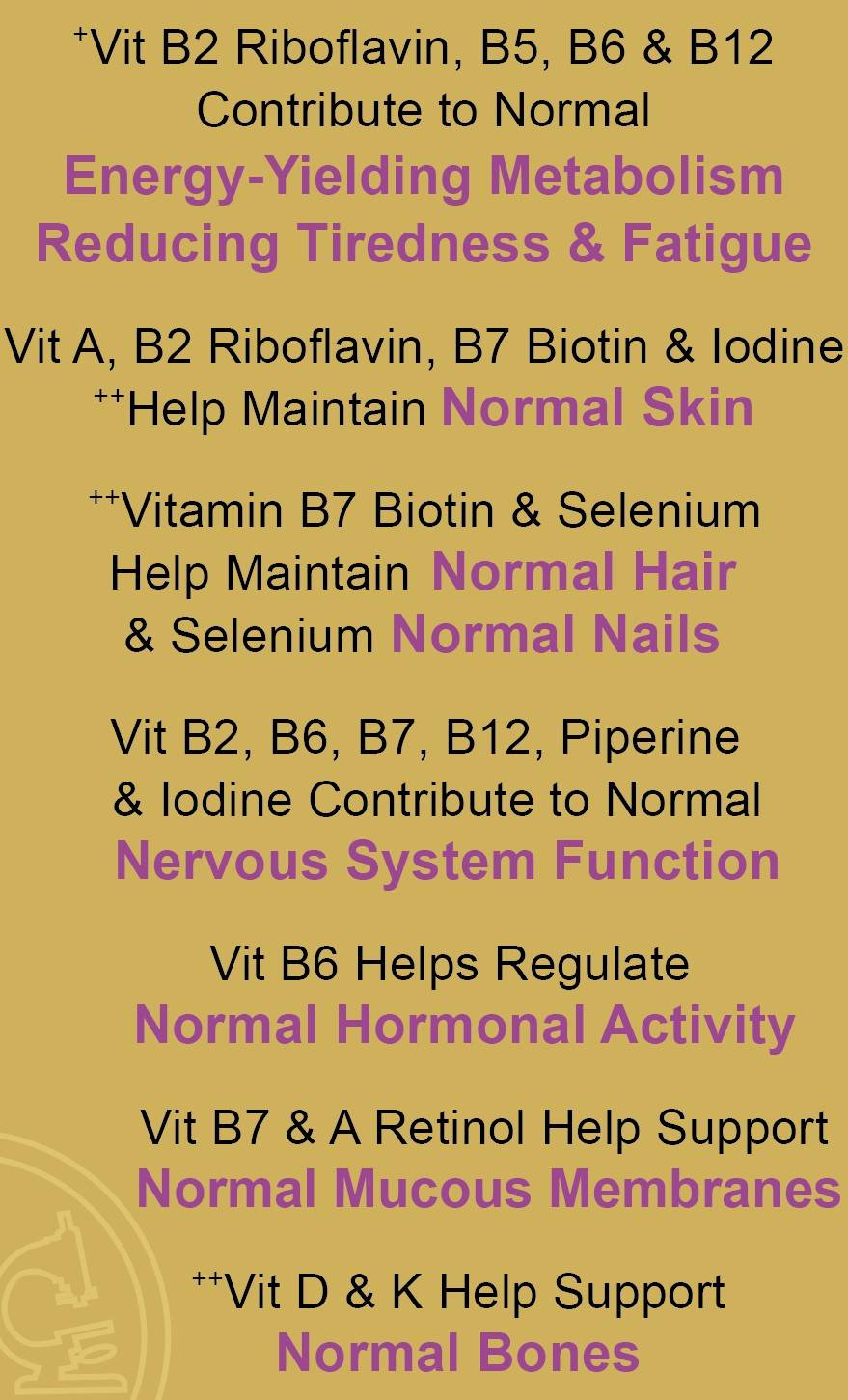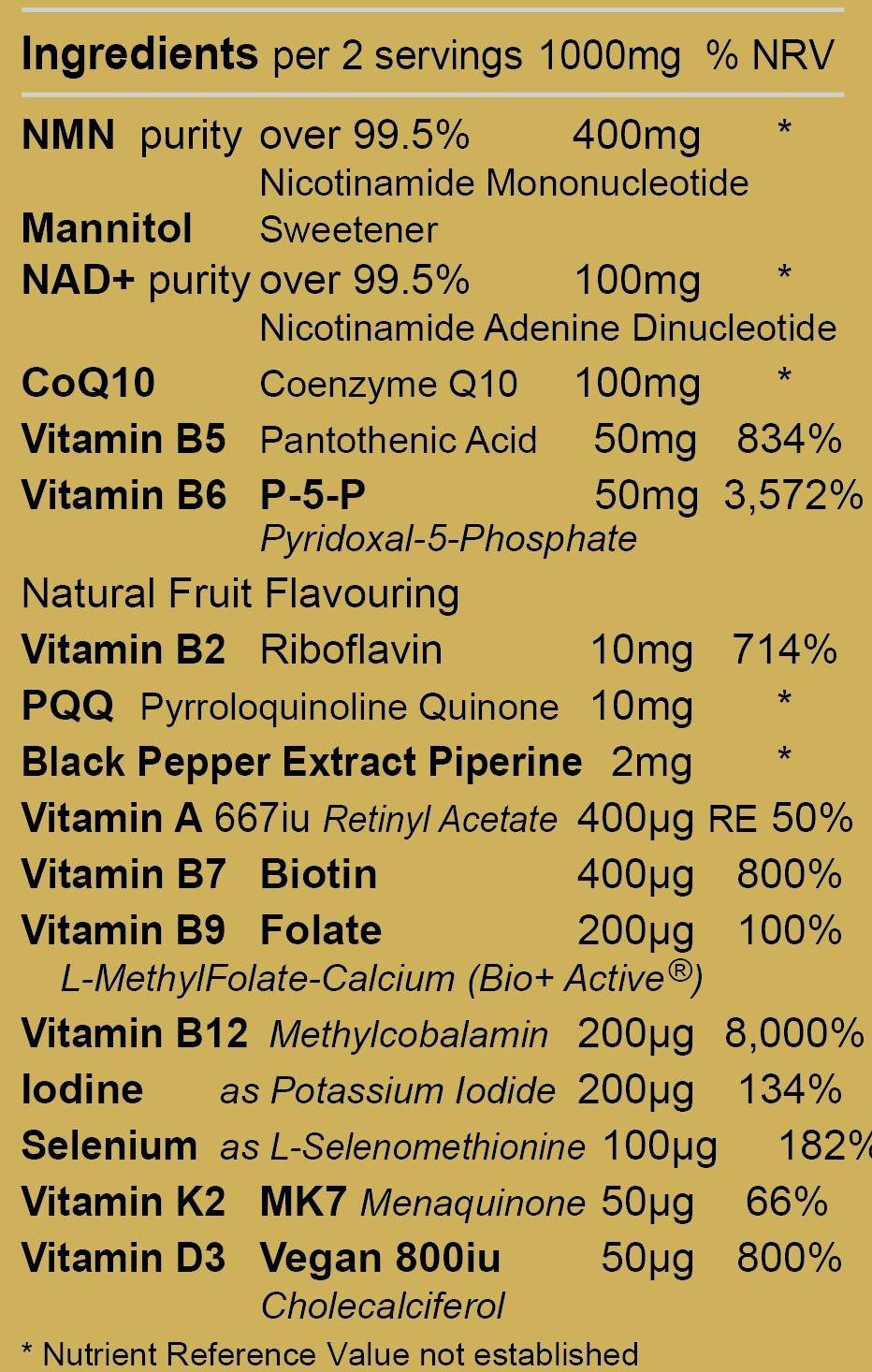 1 Serving Per Day = 2 Capsules
Total Servings = 30
90 Vegan Capsules
Women looking for a hair, skin, nails and bones supporting formula.
The ingredients in this formula have been chosen by our in-house researcher for their hair, skin, nails and bones properties.
We are a member of the Health Foods and Manufacturer's Association (HFMA) which is an authoritative voice of the natural health industry which requires us to undergo extensive approval from a 3rd party regulator.
This product is Vegan and has Zero GMOs.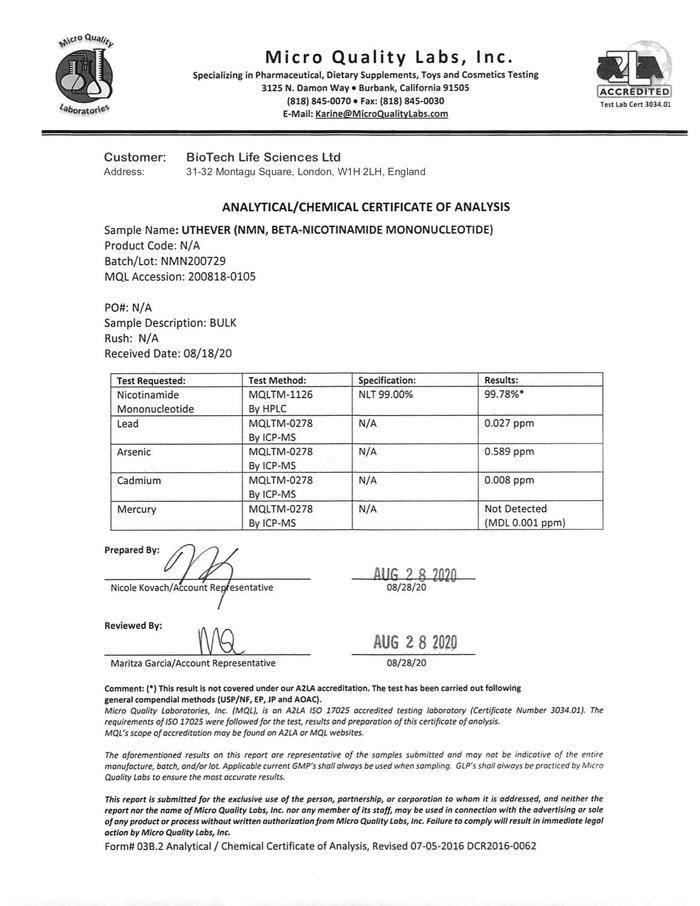 Pullulan Capsules are one of the most advanced capsule formulas due to its:
Anti-fungal Properties
Helping Keep Ingredients Fresher
More Air-Tight Than Other Capsules (Lower Oxygen Permeability)
Many of the ingredients used in supplements are sensitive to oxygen and Pullulan Capsules provide enhanced protection + keep ingredients more stable.
We have used Black Pepper Extract (Piperine) to help increase the bioavailability of the other ingredients we have used in our supplements.
---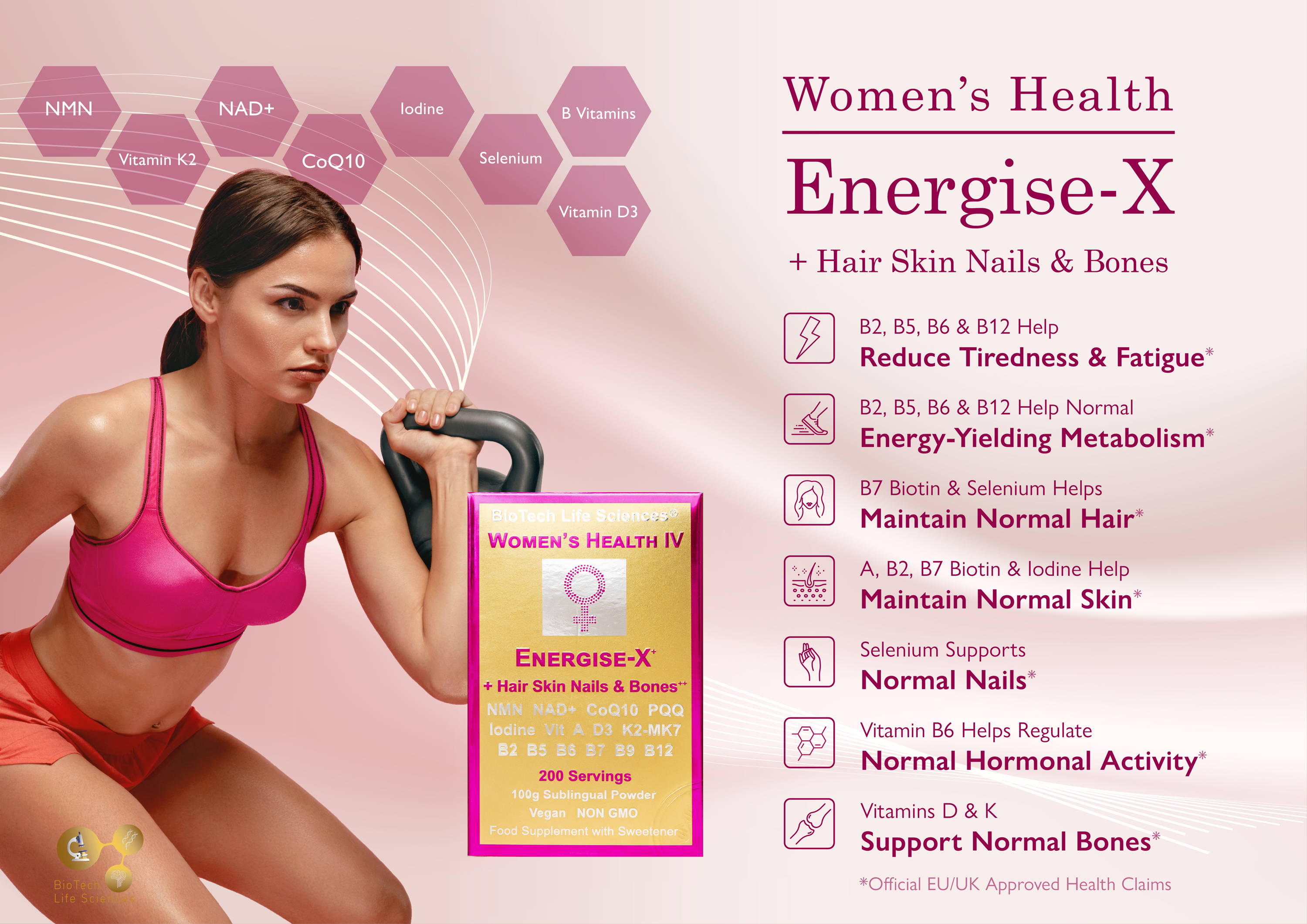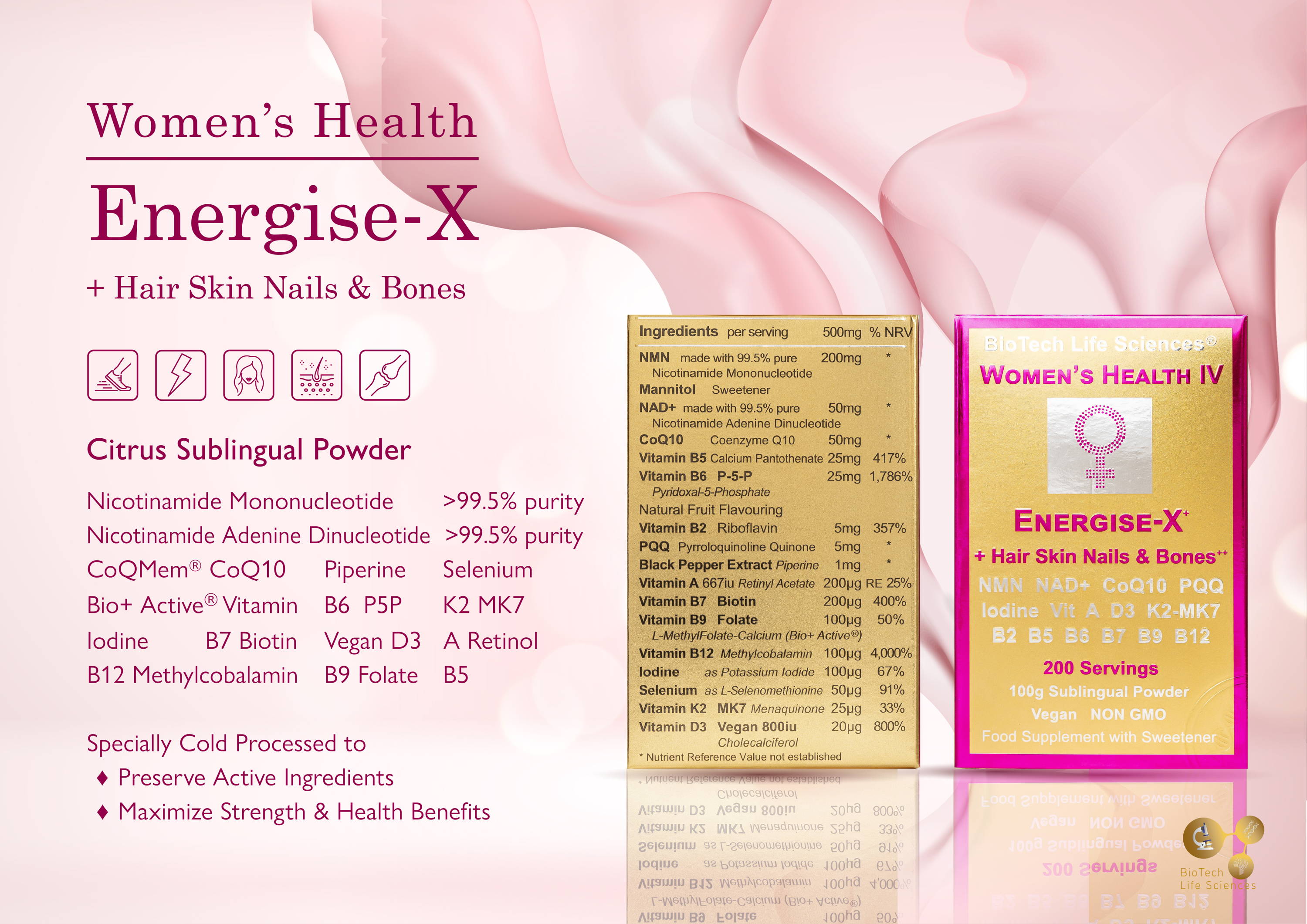 ---
NAD+ (99.5% Purity) - 100mg
NMN (99.5% Purity) - 400mg
CoQ10 - 100mg
Coenzyme Q-10 is produced naturally in the human body. It's a substance needed by your body and can be found in the mitochondria inside every cell.
One of the most important functions of Coenzyme Q-10 is its role in the production of adenosine triphosphate (ATP), a molecule that that helps distribute energy to each cell in your body.
PQQ - 10mg
PQQ is highest in dark chocolate and commonly found within foods such as parsley, beans, green tea and human breast milk.
Vitamin B2, B5, B6, B9 & B12
Vitamin B2 - 10mg
Vitamin B5 (Pantothenic Acid) - 300mg
Vitamin B6 (P-5-P) - 50mg
Vitamin B7 (Biotin) - 900ug
Vitamin B9 (Folate) - 200ug
Vitamin B12 (Methyl cobalamin) - 200ug
Benefits of Vitamin B2, B5, B6, B7, B9 & B12
Vitamin B5 contributes to normal mental performance
Vitamin B7 contributes to normal psychological function
Vitamin B5 contributes to the reduction of tiredness and fatigue
Vitamin B5 & B7 contributes to normal energy-yielding metabolism
Vitamin A - 800ug
Vitamin A, also known as retinol, is a fat-soluble vitamin that has several important functions in maintaining overall health and wellbeing.
Benefits of Vitamin A:
Vitamin A contributes to normal iron metabolism
Vitamin A has a role in the process of cell specialisation
Selenium from L-Selenomethionine - 100ug
Selenium is an essential trace mineral used by the body for various functions.
Benefits of Selenium
Contribute to the normal functioning of the immune system
Contributes to the protection of cells from oxidative stress
Contributes to normal energy-yielding metabolism
Iodine as Potassium Iodide - 200ug
Benefits of Iodine
Contributes to normal functioning of the nervous system
Contributes to normal energy-yielding metabolism
Contributes to normal cognitive function
NMN-XR Review
As an athlete and older individual this product is helping me to have better endurance with tougher workouts along with incredible muscle recover. Energy throughout the day with deep sleep.
My skin illuminates
I have been using TheraDermis NMN DAY for 5 weeks now and I've noticed very positive changes to my skin appearance and wrinkles reduction. My age is slightly above 50 and I look and feel younger. Nothing can bit a nice compliment from my sister-in-law who said that skin on my forehead looks like it has been ironed: smooth and illuminating . She is extremely fussy when it comes to beauty products but seeing my great results with TheraDermis NMN DAY - she is going to get this wonderful product herself. I highly recommend it!
Amazing
I love this product. It totally cleanses and refreshes my skin.
Wow! Game changer
I had been suffering from fatigue and tiredness for a while, until my friend recommended me to try energise X. I tried going doctors for bloods incase I am lacking in certain vitamins, they said all good. So I thought I'd try these, and honestly they have changed the way I feel completely! More energy, more alert, just feeling better all round! I had great advice from the company, so I teamed energise X with energise 1. Feel amazing. I look in the mirror and can tell the difference! Thank you biotech 🙏🏼
Fantastic!
Since using this I am back into my fitness routine, Energise X really has helped me through my menopause, I have more energy and mental clarity. I wanted a product that supports my health now and in the future. Thanks you BioTech.