1 - Cognition & Neuro-Transmitters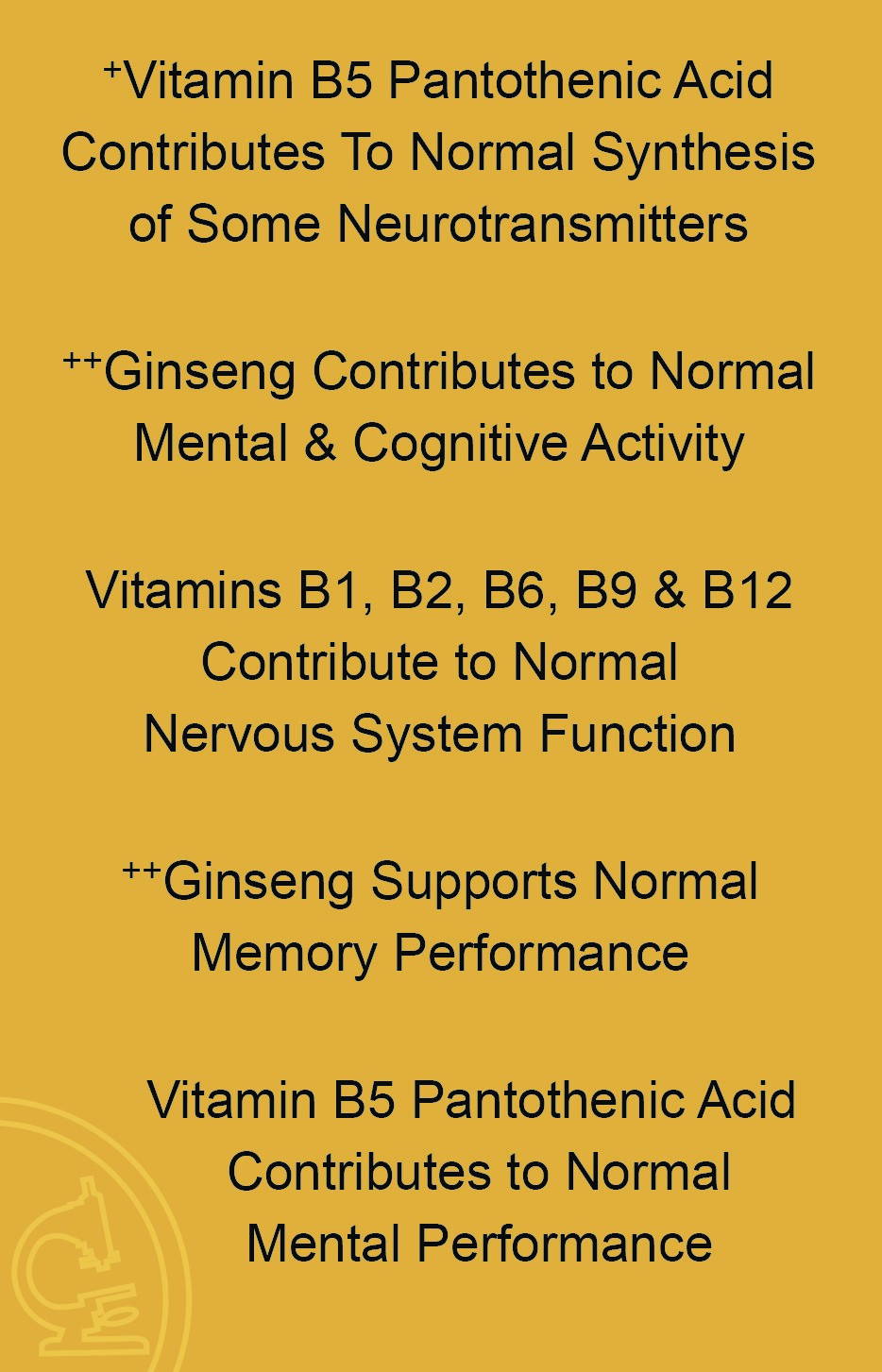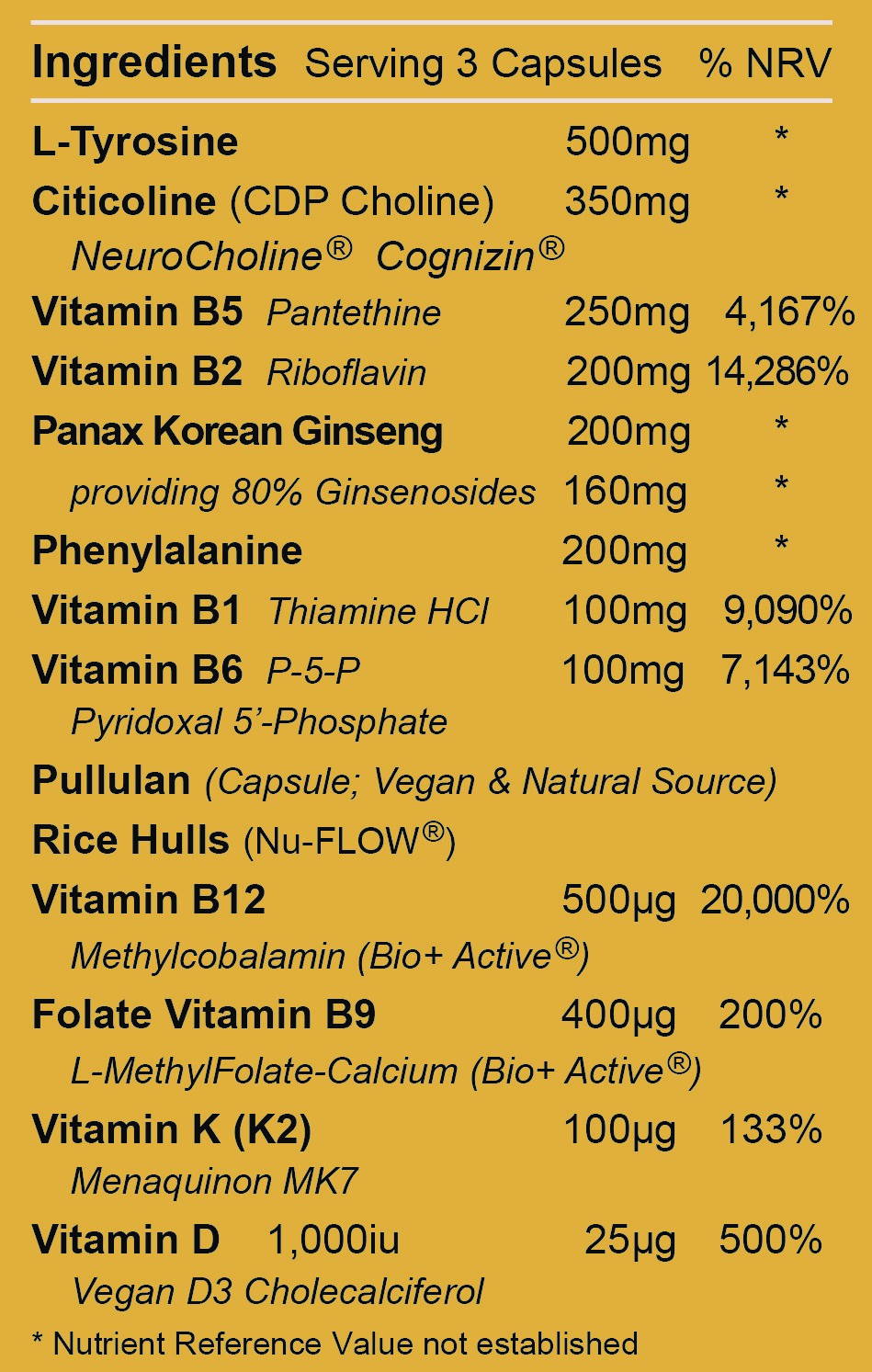 1 Serving Per Day = 3 Capsules
Total Servings = 30
90 Vegan Capsules
The ingredients in this formula have been chosen by our in-house researcher for their brain supporting properties.
We are a member of the Health Foods and Manufacturer's Association (HFMA) which is an authoritative voice of the natural health industry which requires us to undergo extensive approval from a 3rd party regulator.
This product is Vegan and has Zero GMOs.
Phenylalanine - 200mg
Phenylalanine is an amino acid (building block of protein).
It is a naturally occurring substance and found in various high protein food such as milk.
Phenylalanine converts into the amino acid L-Tyrosine in the body.
Citicoline - 350mg
Benefits of Citicoline
Contributes to normal lipid metabolism
Contributes to normal homocysteine metabolism
Contributes to normal maintenance of normal liver function
Panax Korean Ginseng - 200mg
providing 80% Ginsenosides - 160mg
Panax Korean Ginseng contain ginsenosides which are the most potent active ingredients that contribute to physical and mental well-being.
Supports and contributes to the body's natural defences and the immune system
Support energetic alertness
Vitamin's B1, B2, B5, B6, B9 & B12
Vitamin B1 - 100mg
Vitamin B2 - 200mg
Vitamin B5 - 250mg
Vitamin B6 - 100mg
Vitamin B9 - 400ug
Vitamin B12 - 500ug
Benefits of Vitamin B1, B2, B5, B6, B9 & B12
Vitamin B1 contributes to normal energy-yielding metabolism
Vitamin B2 contributes to the maintenance of normal red blood cells
Vitamin B5 contributes to normal mental performance
Vitamin B6 contributes to the normal function of the immune system
Vitamin B12 contributes to the reduction of tiredness and fatigue
Vitamin D3 - 1,000iu
Known as the "Sunshine Vitamin", Vitamin D is crucial for our survival and we have included a Vegan Vitamin D3 Cholecalciferol.
Benefits of Vitamin D3
Vitamin D contributes to the maintenance of normal muscle function
Vitamin D contributes to the maintenance of normal bones & the normal function of the immune system
Vitamin K2 - 100ug
Benefits of Vitamin K2
Vitamin K2 supports normal blood clotting