Cell 3 - Mushroom Complex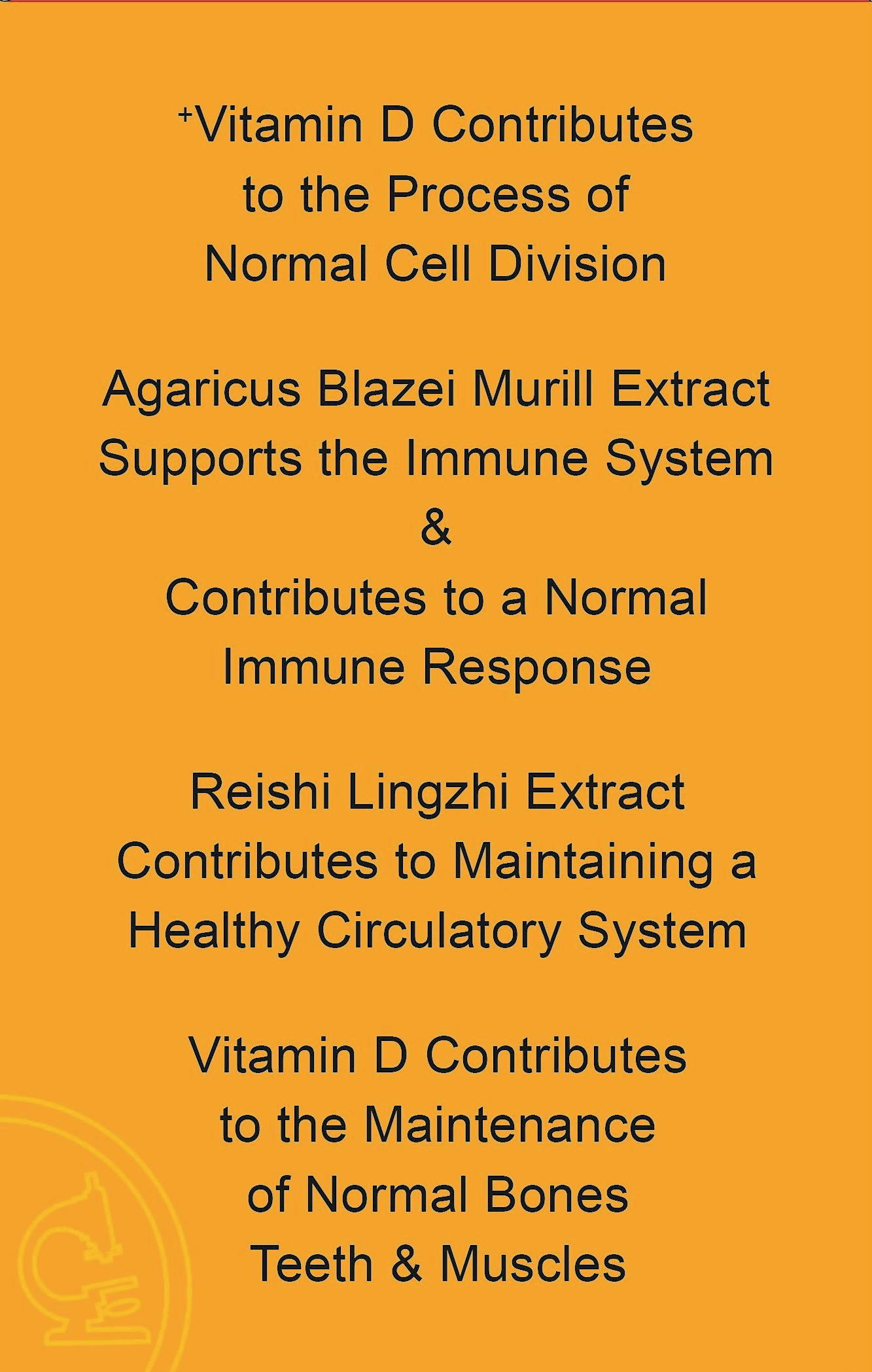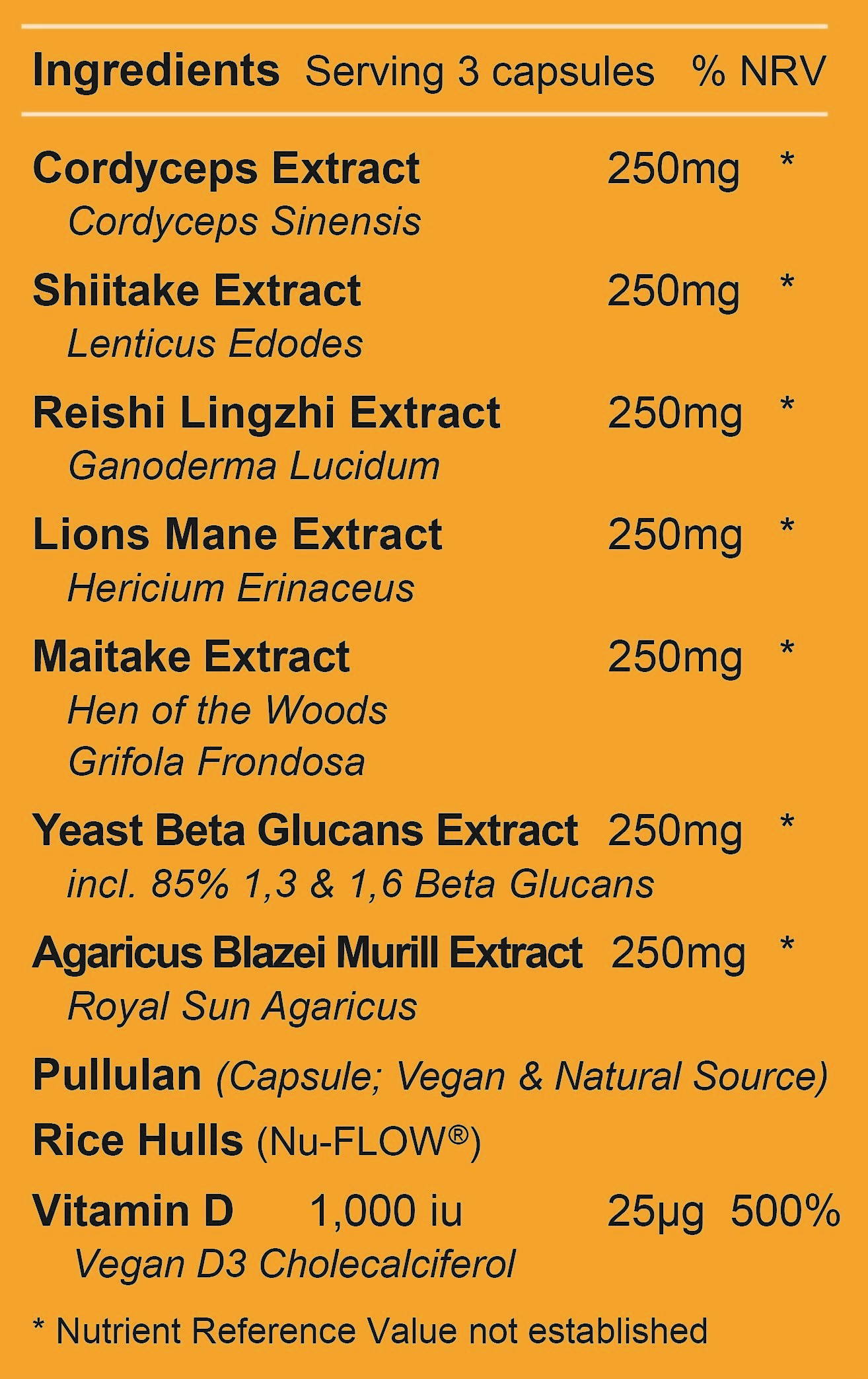 1 Serving Per Day = 3 Capsules
Total Servings = 30
90 Vegan Capsules
People looking for the ultimate mushroom complex supplement.
These ingredients have been chosen to work synergistically with the other mushroom ingredients.
We are a member of the Health Foods and Manufacturer's Association (HFMA) which is an authoritative voice of the natural health industry which requires us to undergo extensive approval from a 3rd party regulator.
This product is Vegan and has Zero GMOs.
Cordyceps Extract - 250mg
Cordyceps Extract - 250mg
Cordyceps Sinensis has been used for more than 2000 years in the Ayurvedic culture for its adaptogenic properties.
Himalayan mountain people have been using it for high altitude activities and has been used to support the immune system.
Known for its high content of polysaccharides which is the most important ingredient of cordyceps.
Shiitake - 250mg
Shiitake Mushroom is native to East Asia and used in Chinese Medicine.
Shiitake Mushroom Extract is rich in active ingredients and abundant in Beta-D-Glucans which are rich in Polysaccharides.
Reishi Lingzhi - 250mg
Ganoderma Lucidum, (Reishi), is known as an adaptogen - helping the body adapt to stress.
Used in Traditional Chinese, Reishi is used to support longevity and the immune system.
Reishi mushroom has been shown to help support sleep, as well as occasional stress relief
Lion's Mane - 250mg
Hericium Erinaceus, (Lions Mane), contain bioactive substances that have beneficial effect on the body.
Lion's Mane mushroom is a natural nootropic shown to support memory, focus & concentration
Maitake - 250mg
Hen of the Woods, (Maitake), has been treasured by the Japanese for its longevity properties - thought to bring vigour to our bodies.
As with the other mushrooms included in this blend, Maitake is high in polysaccharides such as Beta-Glucans.
Yeast Beta Glucans - 250mg
Yeast Beta Glucans - 250mg
Beta 1-3, 1-6 glucans derive from fungi and yeast are essentially known for their immune-modulating effects.
Helps support the normal function of the immune system
Agaricus Blazei Murill - 250mg
Agaricus Blazei Murill - 250mg
Royal Sun Agarcius (Agaricus Blazei Murill) is a mushroom that grows in Brazil, Japan and China.
Vitamin D3 - 1,000iu
Known as the "Sunshine Vitamin", Vitamin D is crucial for our survival and we have included a Vegan Vitamin D3 Cholecalciferol.
Benefits of Vitamin D3
Vitamin D contributes to the maintenance of normal muscle function
Vitamin D contributes to the maintenance of normal bones & the normal function of the immune system