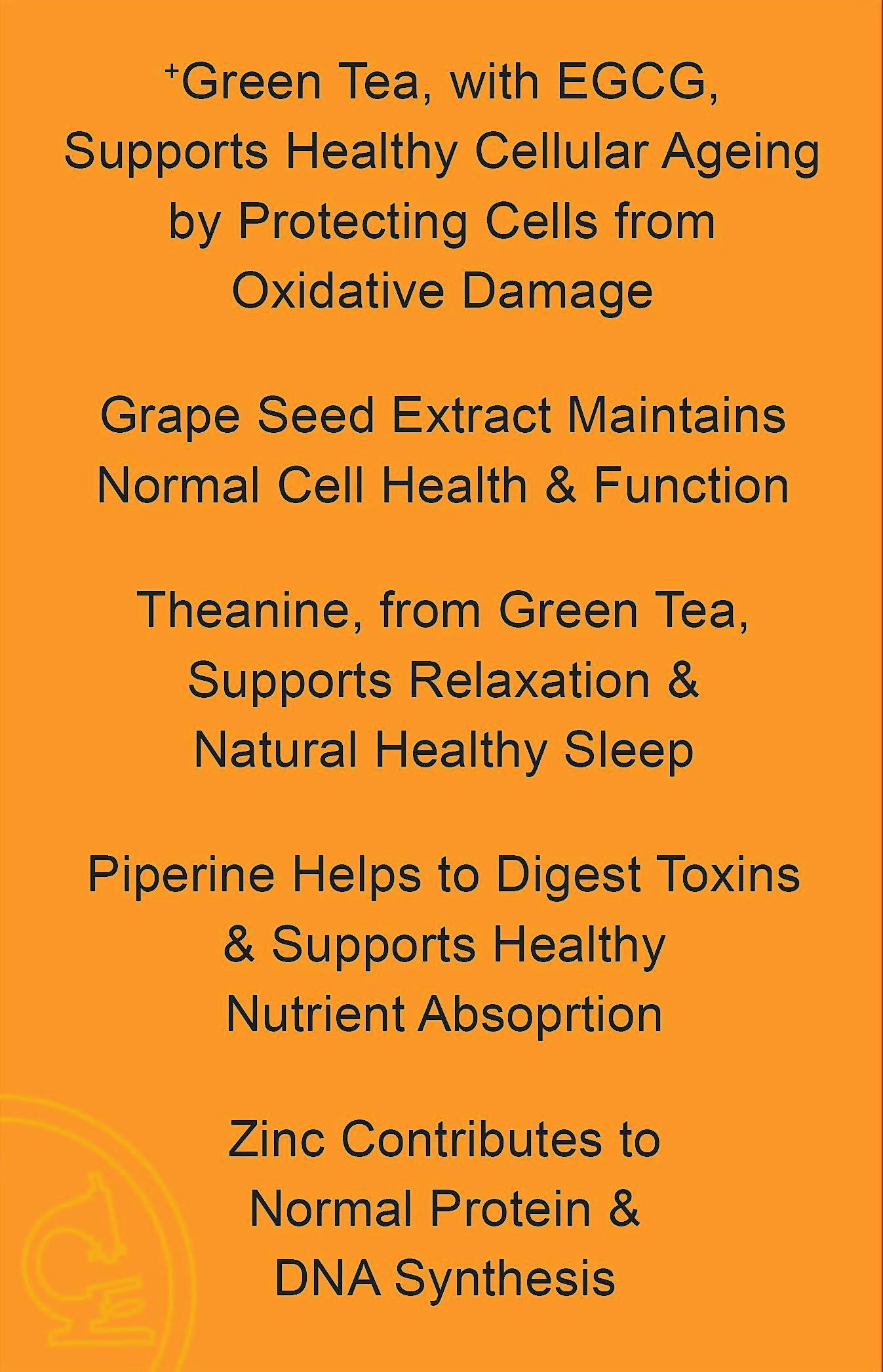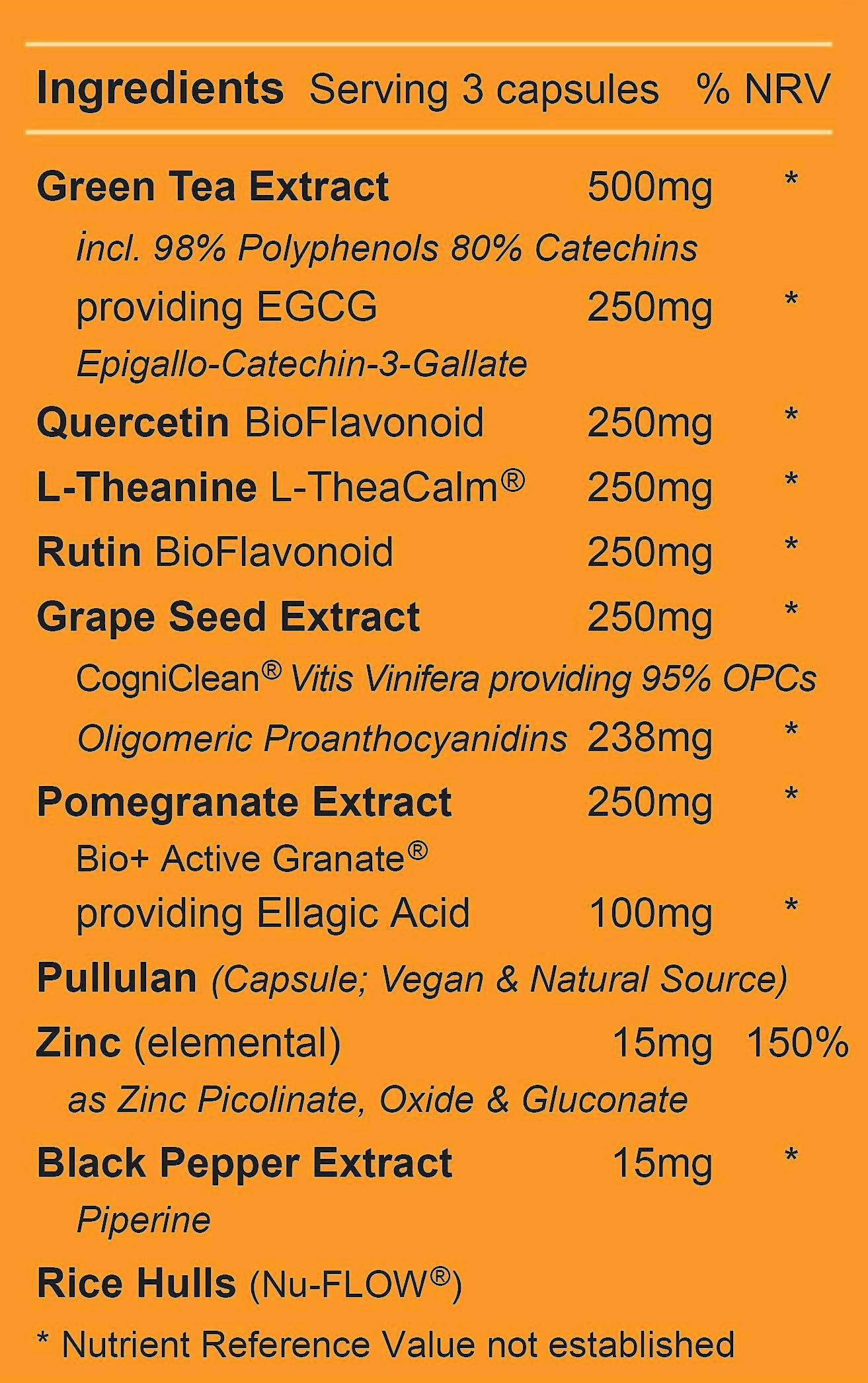 1 Serving Per Day = 3 Capsules
Total Servings = 30
90 Vegan Capsules
People looking for a potent flavonoid formula.
The ingredients in this formula have been chosen by our in-house researcher for their flavonoid properties.
We are a member of the Health Foods and Manufacturer's Association (HFMA) which is an authoritative voice of the natural health industry which requires us to undergo extensive approval from a 3rd party regulator.
This product is Vegan and has Zero GMOs.
Quercetin Bioflavonoid - 250mg
Quercetin is a plant pigment it is many plants and foods such as red wine, onions, green tea, apples and berries.
L-Theanine - 200mg
L-Theanine is an amino acid found in green tea which is what gives tea its calming effect.
Pomegranate Extract - 250mg
Pomegranate Extract - 300mg
Ellagic Acid - 120mg
Pomegranate Extract contains Ellagic Acid which is the main active ingredient in pomegranates.
Green Tea Extract - 250mg
Green Tea Extract - 250mg (98% Polyphenols + 80% Catechins)
ECGC - 250mg
Green tea contains flavonoids, which are natural phytochemicals.
Grape Seed Extract - 250mg
Grape Seed Extract - 250mg
Vitis Vinifera with 95% OPCs
Oligomeric Proanthocyanidins - 238mg
Grape Seed Extract has been used since ancient times and has been used for its high concentrations of antioxidant compounds such as flavonoids, catechins and proanthocyanidins.
GSE is also rich in quercetin and resveratrol.
Zinc - 15mg
Zinc is the 2nd most abundant trace mineral in the body and is present in all tissue.
Benefits of Zinc
Contributes to the protection of cells from oxidative stress
Contributes to normal carbohydrate metabolism
Contributes to normal fertility and reproduction
Contributes to normal cognitive function
Contributes to normal DNA synthesis