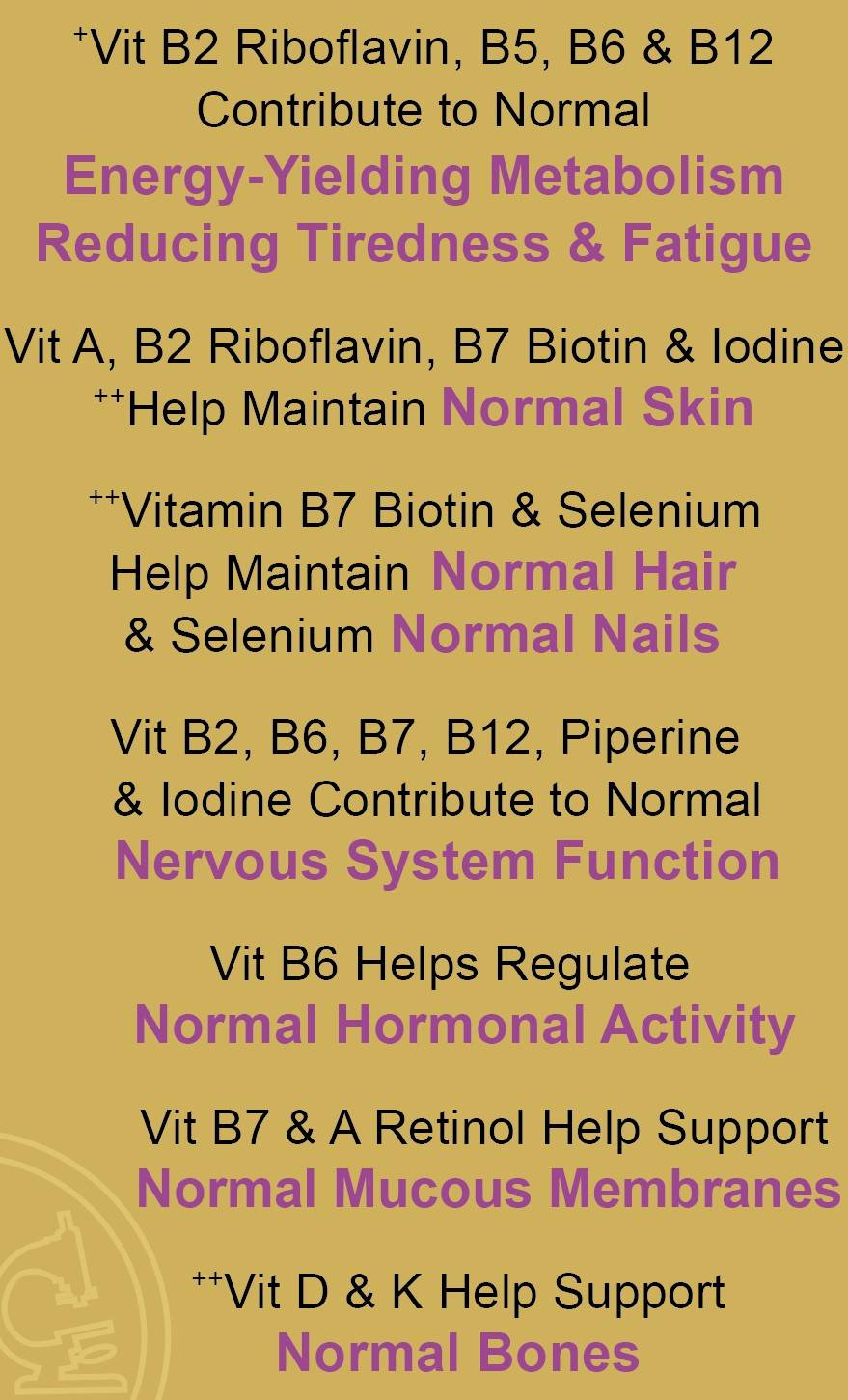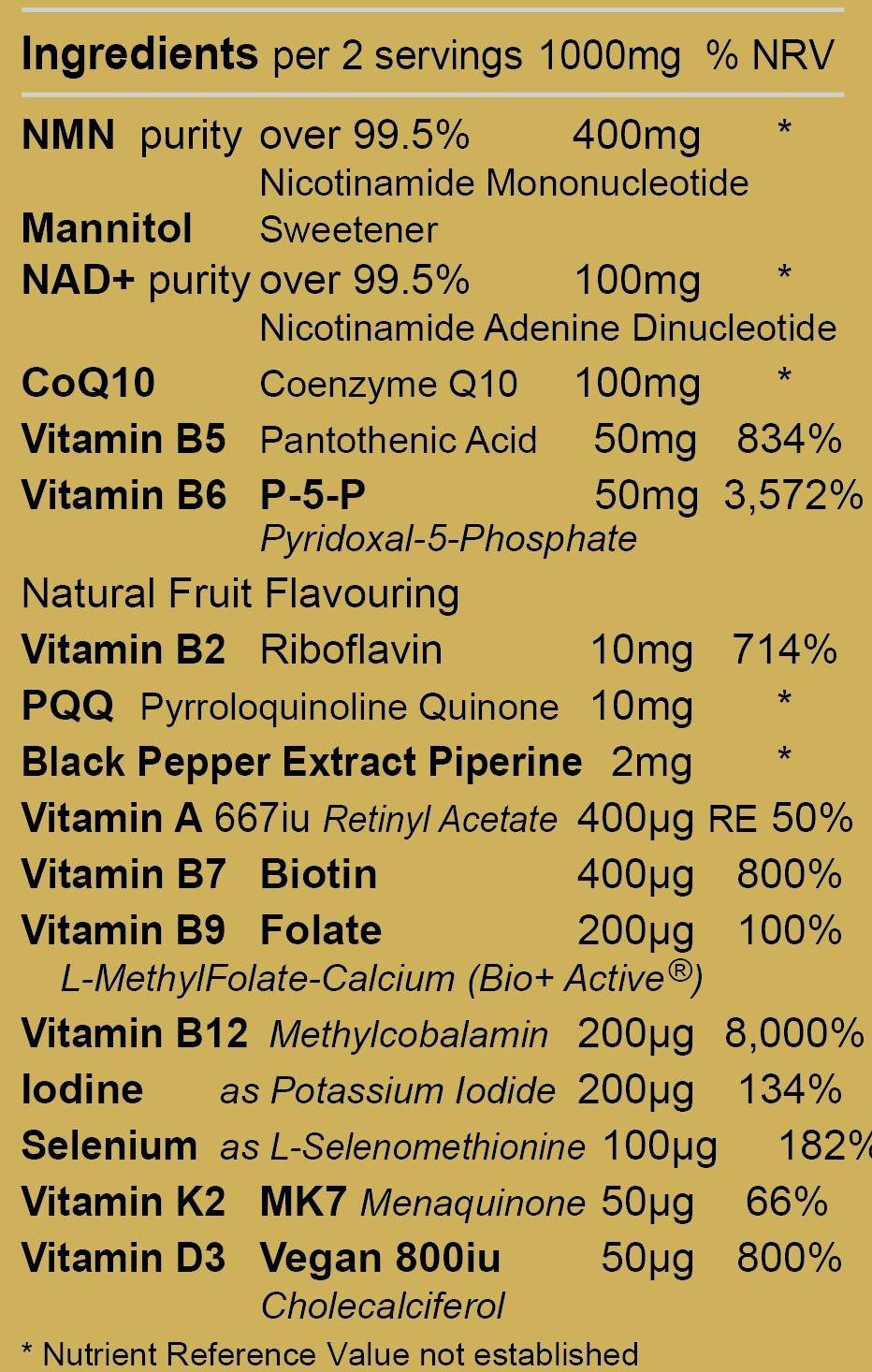 1 Serving Per Day = 2 Capsules
Total Servings = 30
90 Vegan Capsules
Women looking for a hair, skin, nails and bones supporting formula.
The ingredients in this formula have been chosen by our in-house researcher for their hair, skin, nails and bones properties.
We are a member of the Health Foods and Manufacturer's Association (HFMA) which is an authoritative voice of the natural health industry which requires us to undergo extensive approval from a 3rd party regulator.
This product is Vegan and has Zero GMOs.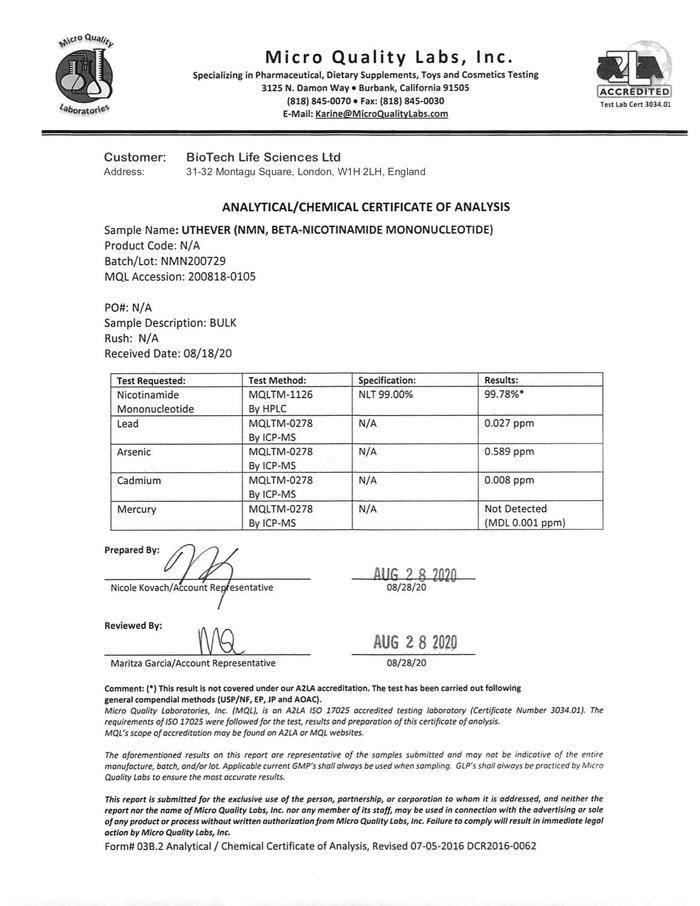 Pullulan Capsules are one of the most advanced capsule formulas due to its:
Anti-fungal Properties
Helping Keep Ingredients Fresher
More Air-Tight Than Other Capsules (Lower Oxygen Permeability)
Many of the ingredients used in supplements are sensitive to oxygen and Pullulan Capsules provide enhanced protection + keep ingredients more stable.
We have used Black Pepper Extract (Piperine) to help increase the bioavailability of the other ingredients we have used in our supplements.
---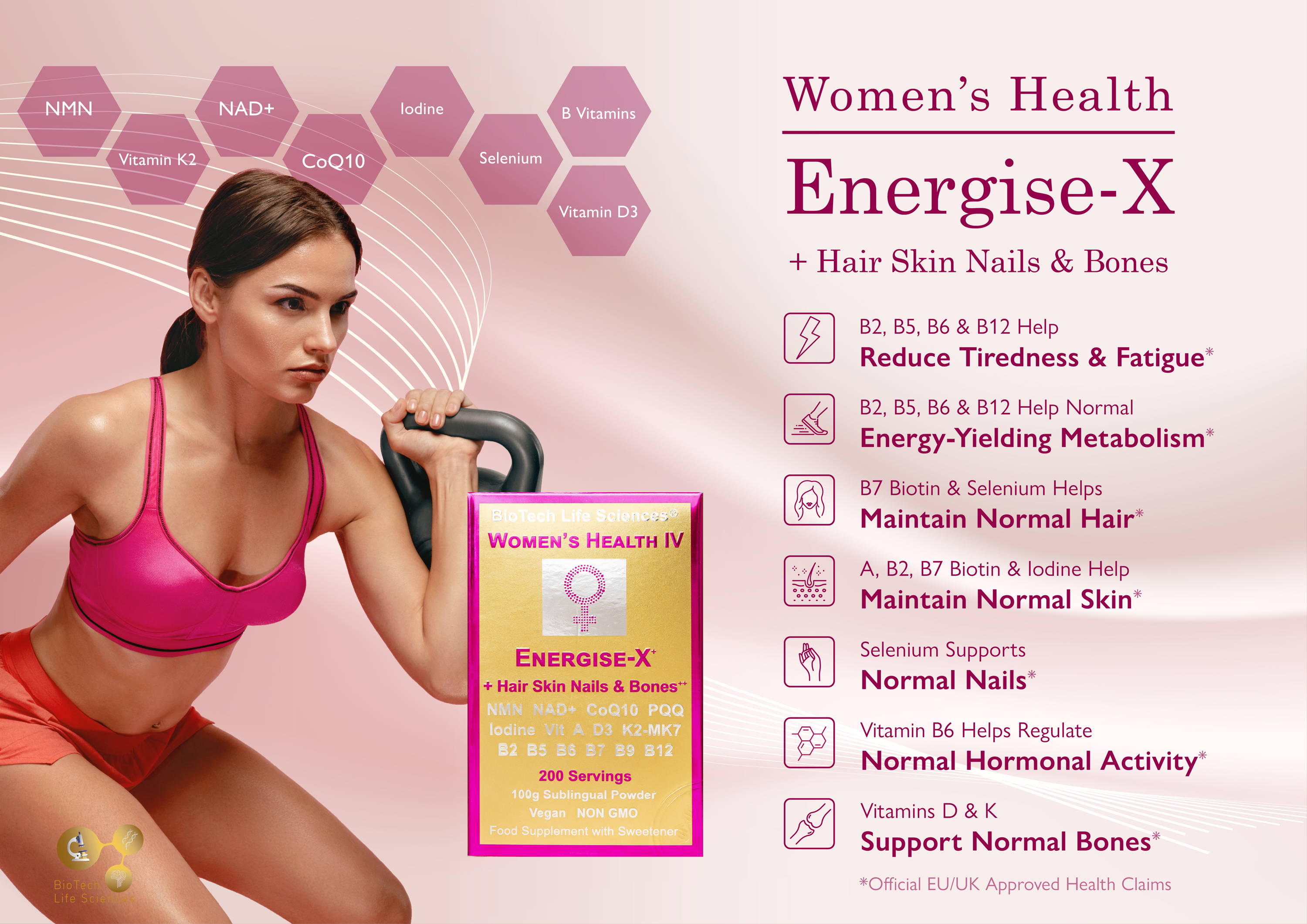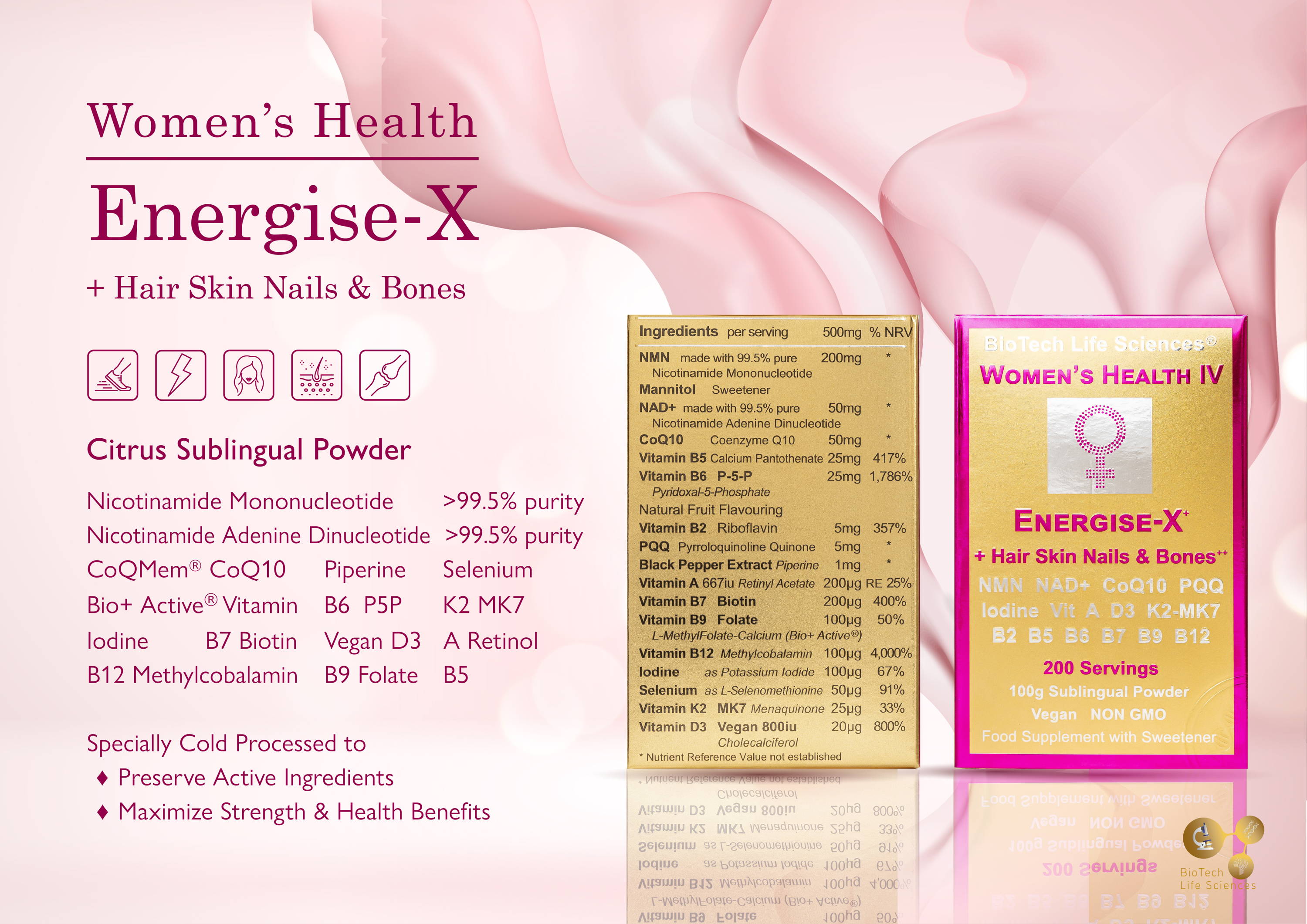 ---
NAD+ (99.5% Purity) - 100mg
NMN (99.5% Purity) - 400mg
CoQ10 - 100mg
Coenzyme Q-10 is produced naturally in the human body. It's a substance needed by your body and can be found in the mitochondria inside every cell.
One of the most important functions of Coenzyme Q-10 is its role in the production of adenosine triphosphate (ATP), a molecule that that helps distribute energy to each cell in your body.
PQQ - 10mg
PQQ is highest in dark chocolate and commonly found within foods such as parsley, beans, green tea and human breast milk.
Vitamin B2, B5, B6, B9 & B12
Vitamin B2 - 10mg
Vitamin B5 (Pantothenic Acid) - 300mg
Vitamin B6 (P-5-P) - 50mg
Vitamin B7 (Biotin) - 900ug
Vitamin B9 (Folate) - 200ug
Vitamin B12 (Methyl cobalamin) - 200ug
Benefits of Vitamin B2, B5, B6, B7, B9 & B12
Vitamin B5 contributes to normal mental performance
Vitamin B7 contributes to normal psychological function
Vitamin B5 contributes to the reduction of tiredness and fatigue
Vitamin B5 & B7 contributes to normal energy-yielding metabolism
Vitamin A - 800ug
Vitamin A, also known as retinol, is a fat-soluble vitamin that has several important functions in maintaining overall health and wellbeing.
Benefits of Vitamin A:
Vitamin A contributes to normal iron metabolism
Vitamin A has a role in the process of cell specialisation
Selenium from L-Selenomethionine - 100ug
Selenium is an essential trace mineral used by the body for various functions.
Benefits of Selenium
Contribute to the normal functioning of the immune system
Contributes to the protection of cells from oxidative stress
Contributes to normal energy-yielding metabolism
Iodine as Potassium Iodide - 200ug
Benefits of Iodine
Contributes to normal functioning of the nervous system
Contributes to normal energy-yielding metabolism
Contributes to normal cognitive function
So far so Good
I have noticed the energy.
What a great product.
I have never really worn a a face cream before, so was a bit sceptical. However, now I've seen the results from the Intense Face & Skin Rejuvenation cream. I intend to continue to use the product.
Bouncing back
Had another cold, waited till it had passed before giving this a run. Two caps, 3 mile run - energy still flowing after as well as metabolism buzzing with heat. Managed 30% more productivity & no early crash. Felt great the next day too. Pretty damn impressive?
High Quality/Purity and Effective
I placed my initial order of NAD+ powder several months ago. I simply wanted a small boost between my NAD+ IV infusions. I have been taking intravenous infusions for nearly 2 years. Though the infusions are highly effective, they are also very costly and time consuming. My hope was that the BioTech Life Sciences product, NAD+ in powder form, could supplement the infusions or that I could decrease them a bit. Never, Ever, did I imagine the effectiveness so great that I could replace the infusions all together! Sure the company mentioned this on their site but those of us in the medical field know that when speaking of delivery and absorption, there is no rival for straight delivery through the vein. That is, until I tried this companies product. I cant say enough about these sublingual powders, its fast absorption, and effectiveness. I am so very happy to have found them. I am now experimenting with their other products and documenting my progress. Their customer service is impeccable. Highly educated on their products, they can answer any questions you might have. And lastly, I want to add that I have not been paid or profited in any way for this review. I take the health of others and myself too seriously to allow monetary bias to form my opinions.
Exceptional product
I have found a product that lives up to my expectations which is super excellent with increased energy my mood is good, immune system is superb and have never been feeling better than I do now having tried lots of different products in the past nothing compares to this company for quality and service
Would recommend to my family and friends